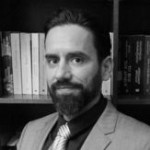 President of the i-MBA Alumni Association
Mr Nikolaos Lieas was born in 1975, is married and has one daughter.
He has been working in the Postal sector for more than 15 years. He has experience in various fields such as Distribution Networks, HR Management and Crisis Management.
He holds an MBA, Major in Technologies, Logistics and Operations, and he is a Certified Professional in e-commerce. Additionally, Mr. Lieas has also studied Work Relations and is currently following an MA in International and European Studies. His alma matter is on Physical Education and Sports Science with expertise in Sport Tourism and Organization of big Events.
He is an active volunteer for several causes but mainly for the promotion of healthy and athletic life, having taken part in organising many successful events.
Mr Lieas served for 18 months in the Hellenic Army Special Forces as an instructor in the School of Parachute Troops.