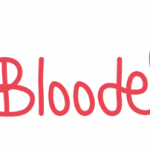 Blood-e is organizing its 3rd blood donation in collaboration with Orange Grove of the Embassy of the Netherlands in Athens and "Evangelismos" Hospital. The donation will be hosted at the Orange Grove premises (Vas. Konstantinou 5-7, 10674, Athens), on Wednesday, July 8th, 2015, at 11.30.
We think that this will be a great opportunity for all of us to show our social awareness and we hope to see you all there!
A few words about Blood-e
Blood-e is a social endeavor, made by students, that aims at the fulfillment of the blood transfusion needs through the creation of an active community of volunteers, willing to contribute with actions that will benefit our society. Exploiting the potential of technology and the internet, Blood-e tries to motivate people to become blood donors in order to increase the proportion of blood donors in Greece, and contributes to the organization of blood donation system in the country.
The team consists of Panagiotis Sfikas, i-MBA student, Natalia Kritsali, student of the department of Management Science and Technology (AUEB) with work experience in developing online businesses, Begetis Nicholas and George Stavropoulos, graduate students of the Department of Computer ECHS, and Natalia Bougadellis, student director of the New York University. The group is characterized by the complementary disciplines of its members, and the orientation of all members in e-business.
Even though the team started its efforts in May 2014, Blood-e has been awarded a number of prizes and distinctions, including the Social Impact Award 2014, the 3rd prize in the National Bank's I-bank Innovation and Technology competition and the 1st prize in the contest for Digital Innovation and Entrepreneurship organized by the Athens University of Economics in collaboration with the Association of Youth Entrepreneurship and Metlife. Moreover, it has received funding from the Angelopoulos CGI U Fellowship program.