In the period 2012-14 the student body of the MBA International Part-Time class has an average age of 31, while the average work experience is 7,53 years. As indicated in the graph below, a 25,5% has 3-5 years work experience but almost 42% of our Part-Time students have 5 to 9 years work experience.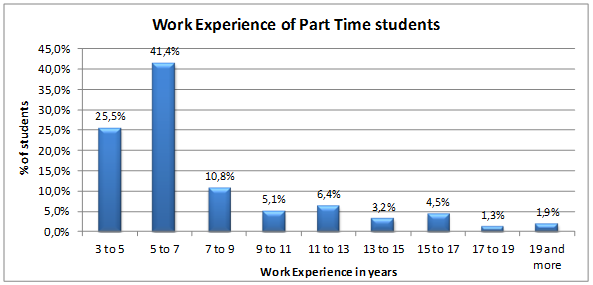 The industry sectors where our Part-Time students have been employed before joining the programme are indicated in the graph below: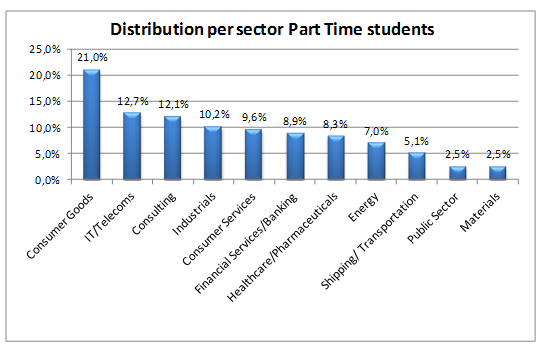 Moreover, our Part-Time students work in various business departments, with most frequent ones being: Marketing/Sales (19,7%), General Management (17,8%), Engineering (15,9%), Administration (11,5%) and Economics/Finance (9,6%).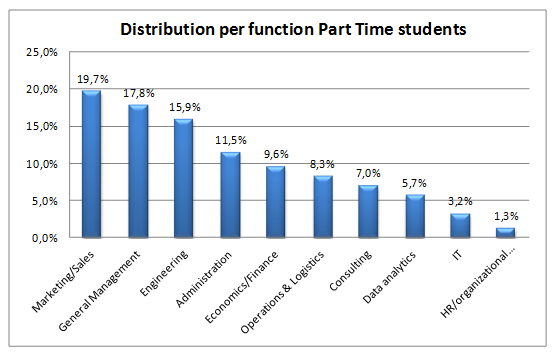 Average class size is 52 students. This number ensures a sufficient mass of students to guarantee variety of backgrounds and experiences and enhance the learning experience. On the other hand, we try to keep student numbers at levels that permit participants to socially interact and acquaint themselves with all other students in their cohort.
Evidence of variety backgrounds is provided by the following chart, which depicts the educational backgrounds of students in the Full-Time program (2012-14):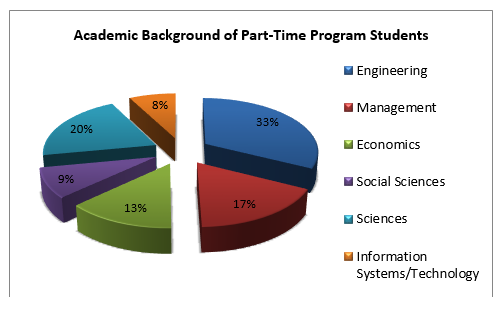 These educational backgrounds suggest a variety of disciplines studied, hence, a variety of perspectives and ways of thinking; which enriches and enhances the learning experience of the class.