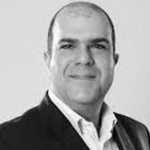 Chairman, EasyGroup of Companies, London, UK
Stelios Haji-Ioannou, who prefers to be called by his first name, is best known for creating easyJet PLC when he was 28. He is often credited as the pioneer who changed the European aviation scene for the benefit of millions of consumers. easyJet PLC was partially floated on the London Stock Exchange in 2000 but Stelios remains the largest single shareholder. A serial entrepreneur, Stelios has established more than 17 ventures, the first of which was Stelmar Shipping at the age of 25. In November 2006 Stelios received a knighthood from Queen Elisabeth II for services to entrepreneurship.
Stelios floated Stelmar Shipping on the NYSE in 2001 and in 2005 he sold it to OSG Shipping Group for approximately $1.3 Billion. Nowadays, acting through his private investment vehicle, the easyGroup, which owns the easy brand and licenses it to the various easy branded ventures, including the airline, Stelios sees himself more as the manager of the brand and less as a manager of one of the companies. He continues to extend the brand by creating new easy branded ventures in the areas of travel, leisure, telecoms and personal finance.
EasyJet PLC which is Europe's largest low cost airline by revenues with a fleet of 122 jets and growing, carried 33 million passengers in 2006. The other easyGroup businesses include easyCar, which provides low cost car rental in more than 2,400 locations globally; easyCruise, introducing a younger age group to cruising in various parts of the world; easyBus, which provides low cost bus transportation between airports and city centres; and easyHotel, which is growing rapidly around the world by providing great value accommodation in city centres. The businesses outside the travel industry cover areas as diverse as Internet cafes, online price comparison, personal finance, cinema, male toiletries, online recruitment, pizza delivery, music downloads, mobile telephony, and wrist watches!
Stelios was born in Greece on the 14th of February, 1967. He attended High School in Athens and in 1984 continued his education at the London School of Economics. He also graduated from the City University Business School with an MSc in Shipping Trade and Economics. Stelios has also been awarded three honorary doctorates from Liverpool John Moores University, Cass Business School City University and the Cranfield University.
On the "giving something back" side, Stelios is interested in education for under-privileged students and sustainable development. In 1992 he founded CYMEPA, the Cyprus Marine Environment Protection Association, a non-profit making association of ship owners and Cyprus-based business people who believe in sustainable development. Stelios recently endowed this association with a further gift worth more than $600,000. In 2005 he made a pledge to both his alma mater, the London School of Economics and the City of London Cass Business School, worth £3m for the funding of 100 scholarships over 10 years in each establishment. The students will be known as the Stelios Scholars. In 2006 he established the Disabled Entrepreneur of the Year Award with the disability charity Leonard Cheshire, with £50,000 going to the winner. Also in 2006 he sold his private art collection, which once filled the walls of the now sold Stelmar Shipping, for a total of 730,000 euros, the proceeds of which went to a Greek children's charity.