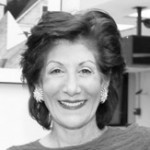 Cook County Treasurer
Maria Pappas is Treasurer of Cook County, Illinois, a post she has held since 1998. The Office of the Cook County Treasurer is the world's 16th largest government, and manages some $18 billion yearly. It collects property taxes on almost 1.8 million parcels of property – homes, businesses and land – in two yearly installments. The office then distributes the revenue to about 2,200 local government agencies such as municipalities, school districts, police and fire districts, library districts and others that tax properties in their areas. Pappas has remade the Office of Treasurer for Cook County into a vibrant, service-oriented office that develops and uses the latest technological tools for greater efficiency and economy.
Despite holding what is a local government office, Pappas has built a reputation of technological savvy and understanding of local sensitivities that has caught the attention of foreign governments. She has shown China how to develop a property tax system and to network hospitals. On a pro bono basis, she has worked with Greece on issues involving criminal justice, taxation and general automation. Pappas has also taught psychology and family relations across the United States and in eight European countries and Israel.
Maria Pappas holds a degree in Sociology from West Liberty State College, in West Liberty, West Virginia, and a degree in Guidance and Counseling at West Virginia University in Morgantown. She also holds a doctorate in Counseling and Psychology from Loyola University of Chicago, and a law degree from I.I.T. Chicago-Kent College of Law.
To access Maria Pappas resume, click here.