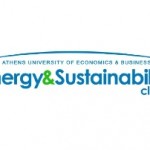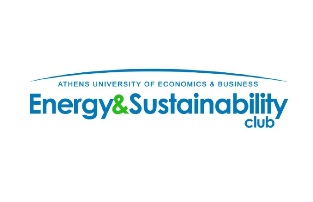 Energy & Sustainability Club and i-MBA are organizing the 6th Energy Conference on "Energy – Investments – Technology: Seeking a new growth model". The Conference will take place on Thursday, April 27th, 2017 (17:00 – 21:00), at the Royal Olympic Hotel (28-34 Athanasiou Diakou Str., 117 43, Athens).
The topics that will be covered this year include current trends on the design of energy markets, the modern financing methods in energy, with emphasis in sustainable development, the new technologies in power generation and energy management along with the best practices in energy projects development and new growth models in the energy sector in Greece.
The invited keynote speakers are:
- George Stathakis, Minister of Energy and Environment
- Kostas Skrekas, MP, Head of Energy and Environment Sector, New Democracy Party
- Yiannis Maniatis, Responsible for C.O. for Energy, Environment, Infrastructure, former Minister – Democratic Coalition Party
- Dimitris Assimakis, Partner, Norton Rose Fulbright Greece
- George Daniolos, Managing Director, Heron Thermoelectric S.A.
- Alkis Drakinos, Deputy Director – Greece, European Bank of Reconstruction and Development (EBRD)
- Ioannis Margaris, Vice Chairman, Hellenic Electricity Distribution Network Operator S.A.
- Konstantinos Nikolaou, Petroleum Geologist, Technical Advisor, Energean Oil & Gas
- Dimitris Parpairis, Managing Director, GE Power Services Greece & Cyprus
- Thodoris Tsakiris, Assistant Professor, Geopolitics & Hydrocarbons, University of Nicosia, Cyprus
- Ioannis Tsipouridis, President, Hellenic Scientific Wind Energy Association (ELETAEN)
- Prof. George Ioannou, Director, MBA International program, Athens University of Economics & Business
- Dimitris Sarantopoulos, Chairman & Founder, Energy & Sustainability Club
The conference will be attended by business executives, entrepreneurs, policy makers, diplomats, academics and researchers from energy, construction, shipping and innovation sectors.
The attendance in this event is free of charge. Please note that seats are limited, so you are advised to register at your earliest convenience at https://goo.gl/NemlPO .
The conference is sponsored by EDNO S.A. (Hellenic Electricity Distribution Network Operator S.A.), Norton Rose Fulbright and General Electric Power Services Hellas.
It is also kindly supported by the Hellenic Association of Energy Economics, the Greek Energy Forum and the Alumni Association of the MBA International program.
Media Sponsors: Nostus Communications and Events, www.energypress.gr, www.newsbomb.gr, www.epixeiro.gr, www.energyworld.gr, and www.insider.gr.
Conference Organizers
Prof. George Ioannou, Director, MBA International program, Athens University of Economics & Business
Dimitris Sarantopoulos, Chairman & Founder, Energy & Sustainability Club
Helena Stamou, Vice Chairman, Energy & Sustainability Club – Managing Director, Nostus Communications & Events