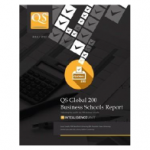 According to the QS Global 200 Business Schools Report, AUEB was ranked in the 51st position in Europe among all Business Schools in the area that offer full-time MBA programs. For AUEB, the MBA International program was the MBA program of reference.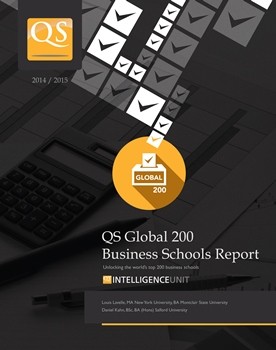 The objective of the ranking is to provide an indication of the employability of an MBA upon graduation. Unlike traditional business school rankings, which measure programs on multiple criteria, QS for many years publishes a rating that provides a reliable measure of one thing only: the employability of MBA graduates.
The report is compiled from an annual survey of human resources managers at companies around the world that actively recruit MBA graduates. With the 2014/15 report, the research now includes a second measure: academic reputation. Based on a global survey of top faculty with expertise in business and management, the new measure identifies those business schools with the best worldwide reputation for cutting-edge research, an expertise that informs teaching, curricula, and many other aspects of those programs. The employability measure, based on the global survey of MBA employers, counts for 85% of the final ranking, while academic reputation, based on the global faculty survey, contributes 15% to the final ranking.
Data were collected by 5,669 actively hiring international MBA recruiters and 7,187 academics and rankings were categorized into five regions: Asia-Pacific, Europe, Latin America, the Middle East & Africa, and North America (the US & Canada). More than 3000 Universities are evaluated each year, whereas only 500 are categorized by region and are included in the list of those that will be finally ranked.
Further information on the survey can be found here.