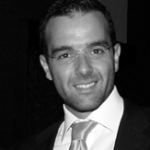 Chairman, K Group
Theodore M. Kyriakou is shareholder and Chairman of K Group, the conglomerate of companies owned by the Kyriakou family that includes the global oil shipping business created and operated by his family over several generations, the Antenna Group, an international media and entertainment organization, and other diversified investments.
Theodore spent most of his business career building Antenna Group's unique track record of delivering shareholder value through its financial discipline, investment insight and operational expertise. Antenna Group currently operates across Europe, North America and Australia, investing in free and pay TV, digital media, e-commerce, TV production, radio and music.
Theodore also set up the Kyriakou Family Office in London, where a dedicated investment team with access to exciting opportunities manages a portfolio of diversified investments and financial assets. It was an early investor in companies such as Facebook, Twitter and Spotify before they went public.
Theodore graduated cum laude from Georgetown University with degrees in International Business and Physics. He was awarded the Treado Medal for Physics.
He sits on the Board of Raine Holdings, the New York based global merchant bank focused on technology, media and telecommunications. Raine Holdings manages Raine Partners and Raine Venture Partners, private equity funds focused on entertainment, digital media and sports, where Antenna Group is a cornerstone investor.
Theodore is also member of the Board of Advisors of Georgetown University's McDonough School of Business as well as member of the Advisory Board of Cambridge University's Centre for International Business & Management (CIBAM).
Theodore is Honorary Consul-General of the Republic of Singapore in Athens and Honorary Consul of the Republic of Poland in Thessaloniki.