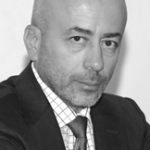 Chairman of the BoD, Hellenic Venture Capital Association; President & CEO, Attica Ventures 
Giannis Papadopoulos is President and CEO of Attica Ventures – a venture capital management company based in Athens, Greece – since 2003. Attica Ventures has € 65 million under management (Zaitech Fund I and Zaitech Fund II). Giannis has been in the venture capital market since 1999.
Αttica Ventures has completed 12 investments in Greek SME's, which have achieved substantial and constant growth rates and have received many and important business awards, leading to the creation of more than 800 new work positions. Four of them have already been listed in the Athens Stock Exchange. Additionally, Attica Ventures was honored by the Athens Chamber of Commerce & Industry with the ACCI award for its contribution to employment growth in 2011.
Giannis has served as an executive on the BoD of various public institutions, asset management companies, public listed companies and venture backed enterprises (ETEAN-hellenic fund for entrepreneurship and development, Public Power Corporation – the largest Greek company, Hellenic Tourism Development Co. – the leading Greek real estate asset manager, ISAP, mastihashop, Doppler, Foodlink etc.).
He is Coordinator for Innovation Policy at the Ministry of Development and Competitiveness, Chairman of the BoD of the Hellenic Venture Capital Association-HVCA and also elected member (2001-2013) of the BoD of the Technical Chamber of Greece (the largest scientific association in Greece).
He holds a Masters degree in Mechanical Engineering from National Technical University of Athens and an MBA from Cass Business School, City University (London).