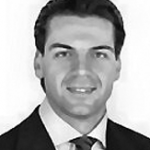 Managing Partner of BC Partners, London, UK
Nikos Stathopoulos is a Managing Partner and a Member of the Investment Committee of BC Partners.
Nikos joined BC Partners as a Partner in 2005 and has over 15 years experience in private equity having led a variety of private equity investments globally.
He has been an active investor in the media, telecoms, consumer and retail industries. At BC Partners, Nikos led the acquisitions of Migros Turk, Com Hem, Gruppo Coin and Regency Entertainment. He is Chairman of the Board of Com Hem and Gruppo Coin and a member of the Board of Migros Turk.
Prior to joining BC Partners, Nikos was a Partner at Apax Partners in London. During his seven years at Apax, Nikos participated in or led a variety of large European buy-out transactions including TIM Hellas, Global Refund and Merlin Entertainment. Prior to Apax he spent three years as a management consultant with the Boston Consulting Group in London.
Nikos is Chairman of the BC Partners Foundation, a member of the Harvard Business School European Leadership Board, the Board of Trustees of the Impetus-Private Equity Foundation (the charitable organisation supporting young people not in education, employment or training), and a Fellow of the Royal Society of Arts.
Nikos holds an MBA from Harvard Business School, where he was awarded an International Scholarship, and a Bachelor in Business Administration with Highest Honors from Athens University of Economics & Business (AUEB).