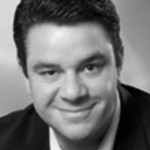 Partner and Managing Director, Boston Consulting Group, Athens
Vassilis Antoniades is a Partner and Managing Director, heading the Athens Office of The Boston Consulting Group (BCG).
He has been involved in the build-up of BCG Athens since early 2003, and led a number of key assignments in the region and globally. Prior to joining BCG, he served as an investment banker in New York and London, involved in IPO and M&A activity in North America and Europe. He holds an MBA from Harvard Business School and a B.Sc. magna cum laude in International Finance from Georgetown University.
He is a member of The Onassis Scholars Union and The Bodossakis Foundation Scholars Association and actively involved in the Hellenic Youth Entrepreneurship Council (SEN). He is a board member of the American Hellenic Chamber of Commerce since September 2010.