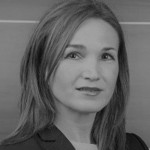 Mrs. Kasselaki Eftichia is part of EY's leadership team as Partner, People Advisory Services Leader and Digital Transformation services.
Mrs. Kasselaki has more than 27 years of experience of which around 20 in Banking; she led in terms of people & supported business in over 19 acquisitions in Greece and Southeastern Europe having as a journey Group Human Resources & Organizational Learning, Branch Network and Retail Banking.
Before joining E&Y she was the Executive General Manager at Piraeus Bank, supervising Retail Banking, Branch Network, Deposits and Digital Banking. She was member of the Group Executive Committee and other key strategic committees of Piraeus Bank Group. During the crisis she has gained experience in downsizing. For 4 years she led the business transformation of a major branch network in Greece, including the Retail & Digital Banking segments, having full P&L responsibility.
Her consulting areas are in the field of Board Maturity, Organizational & Culture Transformation, Performance Management, Talent Management, Rewards & Remuneration Policies, Change experience in the context of Digital Transformation, Family Business Governance and Succession Planning.
Mrs. Kasselaki holds a Master's degree in Organizational Analysis & Behaviour from Lancaster Business School, and a B.A. in Philosophy & Psychology from National Kapodestrian University in Athens.
She is married with two sons.