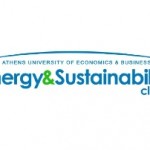 7th Energy Conference
Energy & Sustainability Club, Management Science Laboratory and MBA International of Athens University of Economics & Business, are organizing the 7th Energy Conference :
"Innovation & Investments towards a Sustainable Energy Transition"
on Wednesday 25th of April, 2018 (17:00 – 21:00),
at Royal Olympic Hotel (28-34 Athanasiou Diakou Str., 117 43, Athens)
Since its establishment in 2011, the Energy & Sustainability Club has achieved remarkable recognition in the Greek energy market, increasing significantly the awareness about energy research and market challenges. Among its other activities, every year reputable executives (ministers, CEOs, Presidents, Ambassadors, Bankers e.t.c) from Greece and abroad participate in their annual conference.
The conference will cover a variety of areas and topics, such as the innovative trends within the energy markets, the modern financing methods for energy investments, with emphasis in sustainable development and the new technologies. All the above will be presented within the framework of the Energy Transition which is already in progress throughout Europe and globally.
The conference speakers are the following:
Michael Verriopoulos – Secretary General for Energy and Mineral Resources, Ministry of Environment & Energy
Prof. Yiannis Maniatis – MP, Democratic Coalition Party, f. Minister of Energy & Environment
Kostas Skrekas - MP, New Democracy Party, Head of Energy and Environment Sector, f. Minister of Development
Prof. George Ioannou – Director, Management Science Laboratory, Athens University of Economics & Business
Prof. Kostas Andriosopoulos – Professor in Finance and Energy Economics, ESCP Europe
George Daniolos – Managing Director, HERON
Ioannis Margaris – Vice President, Independent Power Transmission Operator
Nikos Nezeritis – Head of Structured Finance, Alpha Bank
George Nounesis – President of the BoD, National Centre for Scientific Research "Demokritos"
Dimitri Papakonstantinou – Strategy Advisor to the CEO, Hellenic Electricity Distribution Network Operator SA
Savvas Seimanidis – President, European Renewable Energies Federation (EREF)
Konstantinos Venetsanos – Director, Head of Structured Finance at National Bank of Greece
Dimitris Sarantopoulos – Chairman & founder of Energy & Sustainability Club
The conference will be attended by business executives, entrepreneurs, policy makers, diplomats, academics and researchers from energy, construction, shipping and technology sectors.
The attendance in this event is free of charge.  Please note that seats are limited, therefore, in order to reserve your seat, please make sure to register at https://bit.ly/2J51eoM
Conference sponsor: EPSN Workforce Group www.epsnworkforce.com
Supporters of the conference: Hellenic Association of Energy Economics, the Greek Energy Forum and MBA International Alumni Association of Athens University of Economics and Business.
 SPONSOR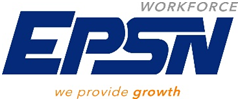 SUPPORTERS