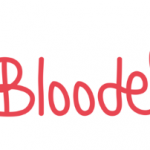 On Monday, 8th December 2014, Bloode is organizing it first blood donation in collaboration with Impact Hub Athens and "Evangelismos" Hospital. The blood donation is supported by i-MBA, the "Innovation and Entrepreneurship Unit" of the Athens University of Economics and Business, the entrepreneurship group ThinkBiz and the home-made fresh juices Bfresh.
Bloode is a social endeavor, made by students, that aims at the fulfillment of the blood transfusion needs through the creation of an active community of volunteers, willing to contribute with actions that will benefit our society. Exploiting the potential of technology and the internet, Bloode tries to motivate people to become blood donors in order to increase the proportion of blood donors in Greece, and contributes to the organization of blood donation system in the country.
The team consists of Panagiotis Sfikas, i-MBA student with specialization on Marketing & Strategy, Natalia Kritsali, student of the department of Management Science and Technology (AUEB) with work experience in developing online businesses, Begetis Nicholas and George Stavropoulos, graduate students of the Department of Computer ECHS, and Natalia Bougadellis, student director of the New York University. The group is characterized by the complementary disciplines of its members, and the orientation of all members in e-business.
Even though the team started its efforts in May 2014, Bloode was the Winner of the Social Impact Award 2014 and is currently hosted at the premises of Impact Hub Athens at Monastiraki.
Join the efforts of Bloode and participate in the voluntary blood donation day:
WHEN: on Monday 8th of December, 11:00 to 17:00
WHERE:  Impact Hub Athens (Karaiskaki 28, Monastiraki).
We think that is a great opportunity for all of us to show our social awareness and we hope to see you all there!
RSVP here!