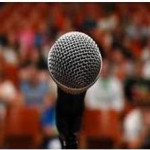 The MBA International is pleased to welcome Mr. Efstathios Loizos, Executive Vice President of the ION group of companies, for the 3rd C-Suite Series lecture of this academic year. The aim of the lecture is to give an idea of what the job of a CEO is in reality. Based on that, Mr. Loizos will share his thoughts regarding the essence of managing a company and leading its people, and present examples / cases that he has faced as CEO. He will also refer briefly to the qualities and prerequisites that a CEO should have in order to be successful.
Prior to joining ION Group in 2008, Mr. Loizos was the General Manager of ELSA SA, a steel packaging company. He is a member of the Board of Directors of IOBE and also of the Federation of Hellenic Food Industries (ΣΕΒΤ). He holds a Maitrise en Sciences Economiques from the University of Strasbourg and an MBA in Finance from Stern Business School – New York University (NYU).
The 3rd C-Suite Series lecture will take place on Thursday, 13th of June, 2019 in the context of the 'Marketing Management' course.