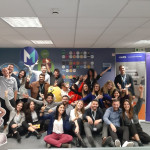 Company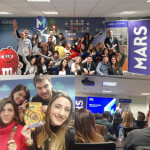 visits are a great opportunity for students to gain industry insights, learn through exposure to diverse working methods and expand their network.
In this context, MBA International Full-Time students were invited to visit the premises of Mars, the company behind some of the world's most iconic brands, on Wednesday, 4th of December 2019, for an all-day event that started at 10:00 and finished at 16:00.
During this company visit, students had the opportunity to meet and interact with the leadership team of the company and more specifically talk with the General Manager and other executives such as the Corporate Affairs Director, the People & Organization Director, the Marketing Director, Brand Managers and also to learn more about the products of the company through presentations of the Food, the Pet Care and the Confectionery Segments.