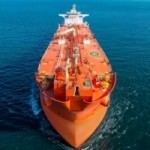 On Tuesday 28th April (18.00 – 21.00) Energy & Sustainability Club and i-MBA jointly organize the 4th Energy Conference on "Energy and Shipping: Challenges and Perspectives" at the Royal Olympic Hotel, Athens.
The conference will cover the contemporary trends in the international energy markets and how those trends are affecting the shipping industry.
The program of the Conference is as follows:
Welcome addresses:
Professor George Ioannou – i-MBA Director, Athens University of Economics & Business
Helena Stamou – President of Energy & Sustainability Club, Managing Director, Nemos Business Consultants
Speeches:
Professor Manolis Kavussanos – Finance & Shipping Economics, Athens University of Economics & Business
Michalis Fostiropoulos – Director, Almi Tankers
Spyros Paleogiannis – Chief Executive Officer, Public Power Corporation (DEPA)
Fedon Tomazos – Managing Director, Cass Technava Maritime
Moderator:
Dimitrios Sarantopoulos, Founder & Chairman of Energy & Sustainability Club
The conference will be attended by business executives, entrepreneurs, policy officers, diplomats, academics and researchers from energy, construction, shipping and innovation sectors.
Please note that attendance is free but the available seats are limited. Therefore, to register please send an email to imbaenergyclub@aueb.gr .