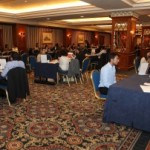 The MBA International program, in collaboration with the i-MBA alumni association, organizes its 13th annual Career Fair with the participation of some of the biggest multinational and Greek companies. The event will take place in the "Olympia" hall of Royal Olympic Hotel on Thursday, 21st April 2016, 10.00 am to 7.00 pm.
For the last 12 years i-MBA Career Fair has been established as one of the most successful and effective Career Events for both participating companies, and students and alumni of the Program. The strong management background, leadership skills, flexibility, soft skills, international exposure and ability to achieve high level results that are instilled at the MBA International's curriculum make its students a rich pool of candidates for many prestigious companies, in various sectors, all around the world.
This year the number of participating candidates will range from 120-130, while 41 companies will be there to recruit them.
Participation is open exclusively to i-MBA students and alumni.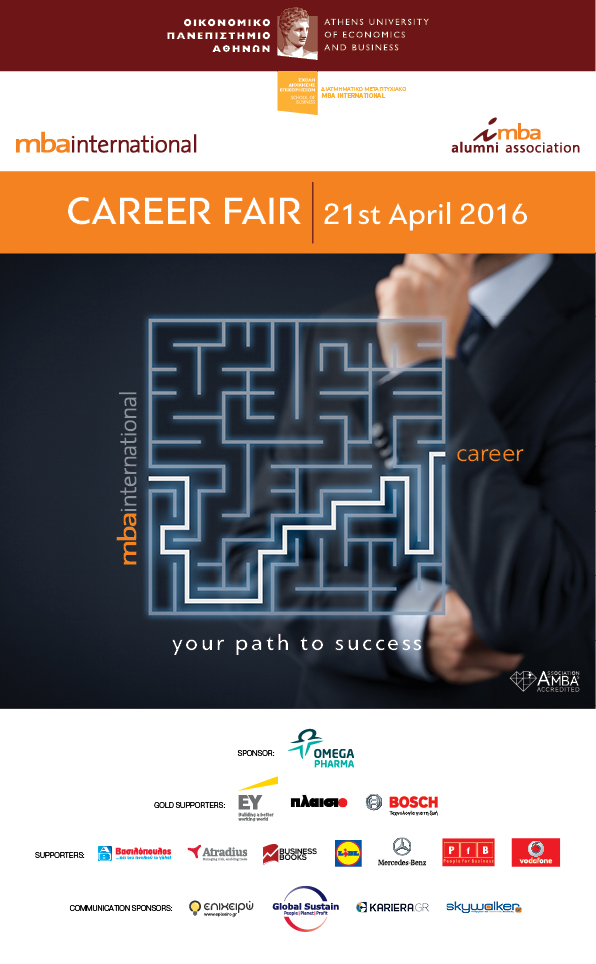 The event is sponsored by Omega-Pharma Hellas S.A.
EY, Plaisio Computers S.A. and Robert Bosch S.A. are the Gold Supporters of the event, which is also supported by AB Vassilopoulos S.A., Atradius Credit Insurance N.V., Business Books, Lidl Hellas & SIA Ο.Ε, Mercedes-Benz Hellas S.A., People for Business IKE, and Vodafone-Panafon S.A. (Supporters).
The event is also kindly communicated by epixeiro.gr, Global Sustain, Kariera.gr and Skywalker.gr.