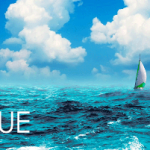 i-MBA, in collaboration with Aephoria.net, Blue Growth,  and the Nest Centre for Social Entrepreneurship, participates in a number of initiatives aiming to promote innovate concepts related to the maritime sector.
On May 27th, Professor George Ioannou, i-MBA Director, will be one of the invited speakers at the Seminar on Blue Growth (Seminar Room MC 3.4, 15.30-17.00) which will take place at the Megaron Athens International Conference Centre in the frame of the 3rd Posidonia Sea Tourism Forum. The seminar will address key challenges that the global industry of the Blue Economy (shipping, tourism, fisheries, transport, natural resources) faces, the solutions of which rely heavily on the vision and innovation that create new "blue" businessmen. The program of the Forum can be found here.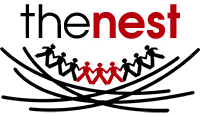 On May 28th, Asc. Professor Klas-Eric Soderquist, i-MBA Head of Academic Affairs, will be one of the guest speakers at a Workshop on Social Entrepreneurship and Social Innovation (Seminar Room CM 3.2, 11.00 – 12.30) during the European Commission' s Annual Conference of the European Maritime Day 2015 organized at the Megaron Athens International Conference Centre.
The workshop aims to address the role of social entrepreneurship and social innovation in bringing innovation, growth and jobs to the European marine and maritime sector. It will also discuss issues that coastal regions face by contributing sustainable and inclusive growth models and raise awareness on the formation and performance of smart, sustainable and inclusive ventures that result from the interaction among the sea and the earth. The workshop aims at stressing the importance of the European social investment market and its prospects of growing.
Other related events include the Startup Weekend – Blue Growth, Shipping and Logistics (May 29th – May 31st, 2015) and the Get Cruise INN contest (June 1st – June 4th, 2015).
The above mentioned initiatives lead to the Blue Growth Competition, a marine challenge competition that is looking for original innovative business ideas and/or existing innovative services and products relating to the following fields of maritime economy:
• Information & Communication Technologies
• Environmental Protection & Energy Conservation
• Fisheries
• Sustainable Maritime Tourism
• Water use
• Shipping & Logistics
Proposals can be submitted from May 27th, 2015 to August 30th, 2015.
The top 3 finalists of the Competition will receive €5,000 worth of business services and a free entry to the incubation/acceleration program offered by Aephoria.net (mandatory).
The 3 finalists teams as mentioned above, will receive access to co-working spaces as well as business incubation services developed by Aephoria.net.
i-MBA will also offer a full tuition scholarship to one member of the winning team that meets the admission criteria of the program. The recipient of the scholarship will be accepted to the Full-time program and will attend the "Innovation & Entrepreneurship" major (academic year 2016-17).
The flyer of the competition is available here.