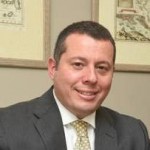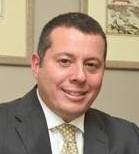 The MBA International launches the C-Suite Series, the highest profile speaker series featuring CEOs and other C-level executives. The C-Suite events invite a diverse group of preeminent business and thought leaders to share their vast knowledge and experience with the i-MBA community (students, Alumni, faculty).
This year, the C-Suite Series starts on Thursday, 28th of February, 18:30-20:00, and will take place at the premises of the Athens University of Economics and Business, with Mr. Karolos Saias, CEO at Interasco A.E.G.A., who is invited in the context of the course "Strategic Restructuring in the Healthcare and Life Science Sector" to speak on the topic of  "Innovation in the Insurance Industry: General Insurance lines and Health".
Mr. Saias's presentation will include key trends in the insurance sector, globally and in Greece, and will focus on health insurance and the need for innovative partnerships between the Public Sector and Private Insurances. An open discussion will follow that will be coordinated by the course instructor, Dr. Emmanuel Alexandrakis.
Mr. Saias has an extensive experience in the insurance industry for more than 25 years, since prior to Interasco A.E.G.A. he held top management positions in the Greek branch of Hamburg Mannheimer Sachversicherungs A.G.  and was the co-CEO and Main Authorized Legal Representative of the Greek branch of Universa Allgemeine Versicherung A.G. Since 2006, he is the CEO at Interasco A.E.G.A., subsidiary of the Harel Group which is the largest Insurance and Financial Group in Israel.
Mr. Saias is also a Board Member of the Hellenic Association of Insurance Companies and of the Greek-Israeli Chamber of Commerce.
Seize the opportunity to participate in this first C-Suite Series and be part of a thought-provoking discussion with our guest speaker, by stating your interest at studentadmin@aueb.gr by Friday, the 22nd of February, to receive your private invitation.