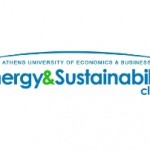 AUEB Energy & Sustainability Club has the pleasure to invite you to its Summer Party, on Friday 26th June 2015, at 8.30 pm. The event will take place at the Ktima Igglesi (392 Tatoiou Avenue).
You are all invited! You may bring friends and loved ones!
Dress code: Your best smile and best mood!
Join us to celebrate the beginning of summer with drinks, dance and lots of fun!