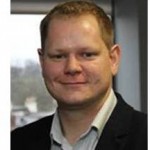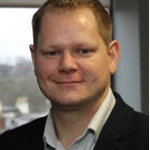 MBA International and Dr. Emmanuel Alexandrakis, instructor of the course "Strategic Restructuring in the Healthcare and Life Science Sector", will welcome Assistant Professor Adam Layland for a guest lecture on the "Leadership for supporting the new strategy in the UK National Health Service". The guest lecture will take place on Monday, 28th of January, at 18:00 at the premises of the University.
Prof. Layland, who is currently an Assistant Professor in Leadership and Management at Coventry University, has served many roles throughout his professional and academic career in the Health and Life Science Sector. His extensive experience in the health sector, both in academia and in professional roles, will offer attendees a real-world perspective and an insider's view on the evolution of the health ecosystems. In his presentation, Prof. Layland will present the National Health Service (NHS) of the UK and elaborate on why it is considered historically and globally as a landmark system, how it started – its initial strategy – and how it has evolved.  The lecture will focus, as a case study, on the real facts that drove NHS's evolution and is intended to show health ecosystems are adapting to cater to new demands, and hence how the health and life sciences sectors are also forced to restructure to face the new needs. A live debate will follow the presentation among the instructor and the guest speaker, where topics such as who finally has gained, who has lost, and what are the opportunities that arise in this evolving landscape, will be explored, enhanced by questions and comments of the participants that will be welcomed.
Please register, the latest until Thursday 24th of January, at studentadmin@aueb.gr  to secure your slot and receive your personal invitation with further details.