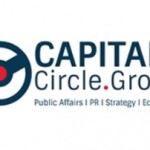 CAPITALS Circle Group, in cooperation with the i-MBA and the Institute of International Relations of Panteion University, cordially invite you to the #3 Berlin – Athens Risk Management & Geopolitics Workshop Series Workshop on: "How to prevent Risks and Lead Growth with Risk Management, Governance and Cyber Security Strategies in a Digital Economy?".
Participants will get an insight of the topics discussed from top senior experts with long experience from global brands and academia with a market driven approach and many case studies.
Speakers – Trainers
– Costas Provataris, Head of Risk Management, OTE – Cosmote (Deutsche Telekom Group)
– Dr. Alexandros Dimakopoulos, Advisor to the Board of Directors, Lamda Development SA
– George Antoniadis, Security Solutions & Services Manager, Intrasoft International
– Yannis Georgakakis, CEO, The Ecali Club
– Yannis Salavopoulos, Founder & CEO, CAPITALS Circle Group & Guest Lecturer, SRH Berlin University (Former Diplomat)
– Dani Galin, Advisor, CAPITALS Circle Group (Risk Management, Continuity & Cyber Security, Israel Expert)
– Prof. Dr. Harry Papasotiriou, Chairman of the Board & Director, Institute of International Relations & Professor at Panteion University
– Prof. Dr George Ioannou, i-MBA Director, Athens University of Economics & Business
– Argyris Peroulakis, Deputy Chief of Mission, European Commission Mission in Athens – Invited
The workshop is addressed to Executive Managers (CEOs, CTOs, CIOs, CFOs, Board of Directors), Senior managers (Risk Management, Cyber / Information & IT Security Officers, Continuity Officers, Compliance Officers, Public Affairs, Communication, Policy, PR Officers, Lobbyists, Media, Diplomats, Public Servants (Ministries of Public Order, Defense, Foreign Affairs, Interiors) etc.
Participants will receive a certificate co – signed by the 2 top academic partners Universities (Institute of International Relations of Panteion University + MBA International of AUEB). Workshop language will be English.
The event will take place at The Ecali Club (15 lofou Street, Ekali) on Wednesday, June 14, 9.00 – 17.00 . To register, click here.
For more information you may contact Capitals Circle Group at pr@capitalscirclegroup.com .
The workshop is supported by The Ecali Club, the Hellenic – German Chamber of Commerce & Industry, the Brussels Think Tank, VoteWatch Europe.