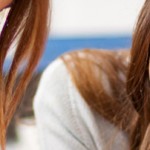 The MBA International program will participate at the Access MBA event that will take place in Athens on November 26th, 2014.
The Access MBA Tour connects qualified individuals with top international business schools. Our program's representatives will be there to answer all the questions you may have about the main components of the program, the curriculum, the career prospects, the financial aid and the application process.
This year the event will be held in the Royal Olympic Hotel (28-34 Ath. Diakou Str., 11743 Athens), 4:00 p.m. – 9:30 p.m. To participate, please register at www.accessmba.com.
We look forward to meeting you there!