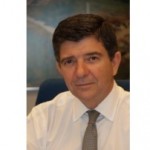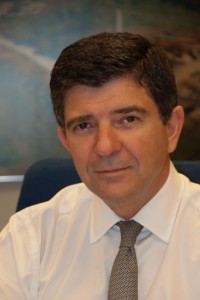 On Wednesday, March 1st, 2017, i-MBA will host a guest lecture by Dr. Tasos Garis, Chairman & CEO of LAGIE, the Greek energy market operator. The guest lecture, entitled "From Strategy to Restructuring", will be hosted by the Business Strategy course and will take place at the Postgraduate Building of AUEB (47A Evelpidon str., 8th floor, room 802), 14.00-16.00.
Dr. Tasos Garis has 35 years experience in the energy sector, which he gained initially as an Executive with major international companies such as Shell, McKinsey and Booz Allen based in London and through leading large projects on a global basis. He has a proven track record in delivering results, focusing on sustainable profitable growth through organic and M&A initiatives, people and organization development, and operational/financial productivity.  His key skills are Enterprise Management, Business turnaround/transformation, and Strategy development. During his career, he worked with a diverse set of people and companies across the globe achieving the desired results, leveraging his interpersonal skills, adaptability to diverse environments and personal drive. Dr. Garis holds a BSc in Engineering, an MBA and a Doctorate all from UK Universities.
i-MBA students who are interested in attending the event, are kindly requested to register by sending an e-mail at metaxeniakon@aueb.gr .