MBA International received the Association of MBAs' MBA Innovation Award 2013 for its e-skills curriculum. As Andrew Main Wilson, Chief Executive of the international accreditation organization, said "Considering that e-commerce sales and online marketing are the growth areas for the next decade, Athens University of Economics and Business has demonstrated through their MBA International program and cutting edge curriculum on e-skills that they are innovative, creative and forward-thinking".
As pointed out at the official AMBA's Press Release, the MBA International Program of the Athens University of Economics and Business combines the best of both academic and practical knowledge, traditional MBA disciplines and e-skills, and has earned the coveted MBA Innovation Award among strong competition from AMBA accredited MBA programs from all over the world. It is important to note that AMBA accredits just 1% of the world's executive MBA Programs and currently numbers more than 700 accredited programs in more than 202 business schools in 70 countries.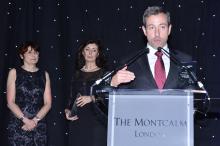 The international accreditation organization announced the prestigious honour at its Annual Awards and Gala Dinner that took place in London on 6 November 2013. The winner was decided by a panel of high-profile individuals who judged all entries: Sir Paul Judge, President of the Association of MBAs, Peter Lacy, Managing Director, Accenture Sustainability Services APAC and China, and Filipe Santos, Associate Professor of Entrepreneurship and Director – Rudolf and Valeria Maag INSEAD Centre for Entrepreneurship (ICE), INSEAD (2012 MBA Innovation Award winner). Winners in other categories are Olebogeng Glad Dibetso, Gordon Institute of Business Science MBA graduate for the MBA Student of the Year Award and Simo Dragicevic, MBA graduate of Cass Business School, for the MBA Entrepreneurial Venture Award.
Accepting the MBA Innovation Award, Professor George Ioannou, Director of the MBA International Program, expressed his excitement for the honour and mentioned that "In a period when the issue of employability is critical, this initiative, combining innovation in the course content with a flexible mode of delivery, and focusing on demand-driven topics, is an excellent example of how education can evolve in line with what is happening across industry, and address the demand for better skilled individuals who can meet the ever changing workplace realities and requirements".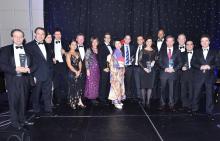 Incorporated in September 2012, this innovative component of i-MBA follows the current trends in business education, is offered 100% on-line, and adds significant value to its students, as it offers them the opportunity to prepare themselves for more than 20 new high-paid job-roles, but also use online marketing skills to promote their businesses online.
Students participating in this course have access to six on-line self-paced courses on: Search Engine Optimization (SEO), Web Analytics, Pay-per-Click, Social Media, Conversion Optimization, and Mobile Marketing. On top of the above cutting edge curriculum, students have access to a forum for interaction with faculty and other students, while weekly workshops are offered with the latest industry developments.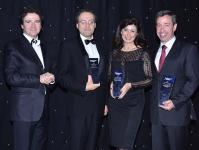 The e-skills component of i-MBA is the result of a fruitful collaboration between industry and academia. The  key partners of i-MBA in delivering this curriculum is Market Motive, the leading provider of web-based digital marketing training courses for enterprise and higher education institutions, and eskills-center.eu, the Authorized Market Motive Reseller in Europe, headed by Panayotis Gezerlis, e-consultant and alumnus of i-MBA. Courses are also facilitated by three top Greek eBusiness professors, members of AUEB academic faculty, Assistant Professor K. Pramatari, Assistant Professor G. Lekakos, and Assistant Professor I. Mourtos. All three facilitators are members of ELTRUN, the eBusiness Research Center, one of the largests in Europe with more than 25 researchers and professionals.
To access the full press release of AMBA click here.
About the Association of MBAs

AMBA is the international impartial authority on postgraduate business education and the only global MBA-specific Accredited body. Established in 1967, it sets the global standard for accrediting MBA, DBA and MBM programmes. The Association currently accredits programmes in more than 200 schools in 70 countries worldwide. AMBA is also a professional membership association with thousands of MBA members in over 100 countries, connecting MBA students and graduates, accredited business schools and MBA employers worldwide.