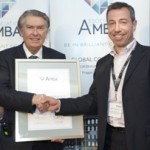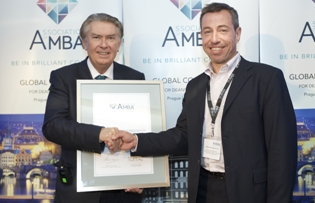 Following a thorough assessment that took place in November 2014, MBA International was re-accredited by the Association of MBAs (AMBA) for the third time in its history. AMBA accredits MBA, DBA and MBM programs globally against defined criteria, taking into account the input from a number of stakeholders (including school staff, students, graduates and key employers). Accreditation guarantees that the highest standards of teaching, faculty and student interaction are met. Accredited programs are also reviewed at least every five years, so as to ensure that quality is maintained and continuously improved.
i-MBA was initially accredited in 2004 and is the only accredited MBA program offered by a public Institution in Greece. Accreditation gives to MBA programs international credibility and status and identifies the best ones among the thousands of programs worldwide that offer MBA qualifications. It's worth noting that AMBA currently accredits programs at 224 schools in over 70 countries worldwide – only 2% of business schools worldwide hold this prestigious distinction.
The certificate of the re-accreditation of the program was presented to its Director, Professor George Ioannou, and the Dean of the School of Business at Athens University of Economics and Business, Professor George Siomkos, during the AMBA's 2015 Global Conference for Deans and Directors that took place in Prague (13-15 May 2015).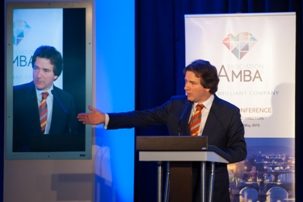 The Conference attracted more than 190 delegates from 143 business schools in 40 countries. Speakers from leading business schools around the world, as well as senior representatives from companies discussed the current and future trends in MBA education and business.
Among central topics for this year were online education and key global and regional trends in MBA demand. Concerning the mode of delivery, the main conclusion was that online learning is additive, rather than disruptive. Even though there are clear signs of growing interest in online education and MOOCs (Massive Open Online Courses) are recently backed by world renowned Universities (such as Harvard, Wharton and Stanford), thus earning greater credibility and recognition, corporate employers remain skeptical about how beneficial such programs can be for prospective employees. Moreover, "Millennials" or generation "Y" (those born between 1980 and 2000) prefer the classroom experience and show lower interest in online education. According to conference delegates, blended learning (online learning with personal experiences) will be the best way forward, a path already adopted by MBA International concerning the e-skills curriculum.
Other interesting trends include the growing quality of programs in Asia, and the need for new types of MBAs with focus on data analytics, data driven marketing and greater development of soft skills.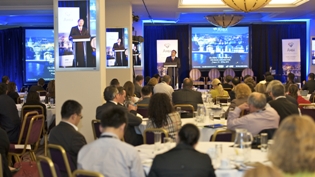 Recent research also identified the specific preferences of the future generation of MBA candidates that need to be reflected in MBA programs. Except for the preference on classroom experience, generation "Y" shows more entrepreneurial attitudes (often going from school directly into start-ups) and different motivation drives (changing the world, rather than earning more).
What is also worth noting is that the value proposition of the MBA is shifting from career switch to entrepreneurship, as indicated by a GMAC survey. While career switch and enhancement remain the leading goals and reason for doing an MBA (for 38% and 34% of the respondents respectively), the share of aspiring entrepreneurs (those who plan to start their business during MBA study or immediately after it) increased by 9 percentage points (to 28%) the last 4 years. MBA International is also in the forefront of this trend with its Innovation and Entrepreneurship major.
To access the official press release on the Conference click here.