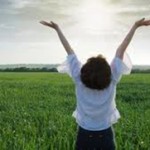 Mr John Silitides, Principal at Trilogy Advisors LLC, a federal government affairs and public policy firm, delivered a lecture to i-MBA students and alumni on "Politics of Prosperity: Free Markets, Property Rights & Rule of Law". The lecture took place on Tuesday, October 21st 2014, 5.30-6.30 pm.
John Sitilides is a government relations and international affairs specialist. In strategic partnership with former Members of Congress, he manages a client portfolio including environmental regulation, private property rights, energy technology, and natural resources issues. Current projects include federal budget authorization and water infrastructure projects, Clean Water Act wetlands permitting, and technology communication strategies.
He serves on the Board of Directors of 3doo, Inc., a global 3-D media technology company, and of Biovest International, a biopharmaceutical company developing personalized cancer vaccines.
Under a U.S. government contract, he manages the State Department's professional development program for senior U.S. diplomats in Greece and Cyprus, in conjunction with the Turkey program. Twice recognized by the State Department for expertise in public policy and international relations, he speaks on American politics and geopolitical risk at investor and business conferences, and before government, military and intelligence community audiences. He has testified before Congress and is interviewed on American politics and global affairs by broadcast, print and new media.
From 2005-2010, he served as Board Chairman of the Woodrow Wilson Center Southeast Europe Project, following seven years as Executive Director of the Western Policy Center, an international relations institute he launched to research and forecast U.S. political, commercial and security issues in southeastern Europe. He directed the center's strategic planning, policy analysis, political and corporate communications, and financial management until he negotiated its 2004 merger with the Woodrow Wilson Center.
Previously, he served as federal affairs strategist to AKT Development Corporation, a major California land development corporation, where he managed Congressional & Executive branch agency lobbying & communications strategies on federal wetlands, endangered species, and property rights issues. He launched his professional career as a communications and legislative aide to Senator Alfonse D'Amato (R-NY), including on successful re-election campaigns in 1986 and 1992.
He serves on the Board of Directors of International Orthodox Christian Charities, of Leadership 100 and on the Parish Council of St. George Greek Orthodox Church in Bethesda, MD. A member of the Federalist Society for Law and Public Policy Studies, the Association of Former Senate Aides, and the Columbia University Club of Washington, D.C., he received the 2007 "Greek Letters and Culture Award" for his contributions to the advancement of classical knowledge in American education, religion and culture.
He holds a Masters Degree in International Affairs from Columbia University and a Bachelors Degree in Political Science from Queens College. He lives in McLean, VA with his wife, who is an attorney and businesswoman, and their four sons.