On Wednesday 20th of March 2019, the 4th Annual Sustainability Summit 2019 was successfully conducted at the Old Exchange Stock Market, Athens. The Summit, which was focused on Innovation for Sustainability – Business leaders discussing how to embed innovative practices into the corporate sustainability strategy was jointly organized by the i-MBA and CSE  and was part of the joint i-MBA – CSE "Partnership for Sustainability Education" action under the United Nations Sustainable Development Goals initiative #SDGAction23013.
The event was supported by ANT1, insider.gr and epixeiro.gr and it was presented and coordinated by Mrs. Maria Sarafoglou.
In the event Mr. Dimitris Avlonitis, Secretary General for Commerce from the Ministry of Economy & Development and Mr. George Moschovis, Deputy Head of the Representation of the European Commission in Greece addressed a short welcome. Furthermore, a  number of distinguished speakers participated such as  Alexia Machera, Communication & Sustainability Manager, AB Vassilopoulos S.A, Eleni Tirogianni, Strategic and Organisational Manager, Attikes Diadromes S.A., Gelina Koukoumeli, Marketing Director, KRI KRI S.A, Sotiris Kokkinos, CEO of FEAC Engineering,  Nikos Avlonas, President of Center for Sustainability & Excellence (CSE) and Eric Soderquist, Director of MBA International (AUEB). All speeches were focused on Innovation and how it can be integrated in the corporate sustainability strategy to create value for society, for the employees, for the environment.
Among the participants were many business executives, professors and postgraduate students. During the event, the winners of the Sustainable Development Goals Champions Initiative were presented, an initiative that was announced for the first time during last year's Annual Sustainability Summit.  Only 5 of the companies/organizations that have participated, were called "Champions" for having designed and implemented an action to support one or more of the 17 Sustainable Development Goals of the United Nations during 2018. As Sustainable Development Champions were awarded Odyssea for Astrolab, Melissa Kikizas for Employees Volunteering Week in Athens, Larissa and Thessaloniki, NJV Athens Plaza Hotel for Participation/Membership in the Global Sustainable Tourism Council, Ziridis School for Students-Leaders of the world, citizens of tomorrow and Grande Bretagne and King George Hotels for Responsible consumption and energy production and awareness on environmental and recycling issues.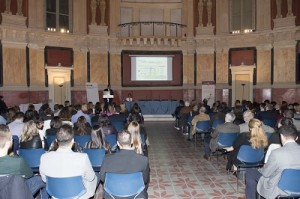 Moreover, two specials distinctions were given to non-corporate programs, whose work is impactful to society and the environment, Mrs. Eleftheria Grimpa and Mrs. Evangelia Gkrimpa for Tourist Junior and one travelling suitcase and Panhellenic Center Of Environmental Studies (PAKOE) for Measurement of swimming water quality in Attica and 22 bays in Greece.
Also, distinctions were awarded to companies that took significant initiatives on Corporate Social Responsibility during 2018. The companies that were awarded are the National Bank of Greece, Athens Medical Center, Plaisio, Piraeus Port Authority, Hellenic Petroleum, Mitilineos and Konstantakopoulou Foundation. Also, distinctions were awarded to students of the MBA International Program.