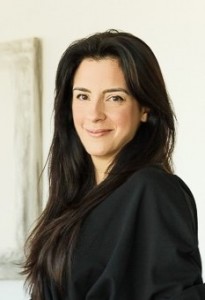 First time on the "dark side"
My story is titled "first time on the dark side". At least this is how I feel as a first time entrepreneur after 17 years of loyal work in the corporate world.
I started my corporate journey when I was 19 years old, during my second year of studies at Accounting & Finance department of Athens University of Economics & Business, working at the Athens Credit Office team of a Greek Bank. As I continued ascending the corporate ladder within the bank, I decided to get my MBA degree at AUEB. Following my graduation I got a very competitive offer by EY, to work for their Valuation & Business Modelling team. There I mostly worked on corporate valuation and financial business modelling projects, across industry sectors. My work was highly appreciated, which led to receiving an offer for the role of Deputy Director of Risk Treatment for Credit Agricole's fully owned subsidiary in Greece. I stayed for three years in this position, focusing on optimizing debt portfolios management and process restructuring. Then I transitioned again in management consulting, taking the role of Manager within the Advisory Services of Grant Thornton, specializing for the past two years in Financial Institutions Advisory, and mostly overseeing projects on Greek banks' debt restructuring and management. During all these years in the field of credit and risk management I was amazed that there was not a single, maybe uniform, credit model to assess creditworthiness and affordability for individuals. That was a trigger that initiated a chain of events.
For quite some time now, I have been following closely the fintech industry, fascinated by the possibility to combine my financial expertise with technology and create value.
Evolution in technology is tremendous and we can witness its results in many aspects of our lives. Technology in the hands of financial services has created its own life-changing wave; an entire industry worth billions of dollars, aiming to develop services in order to facilitate financial wellbeing has emerged. The total amount of global VC funding to fintech deals, between the beginning of 2017 until Q3 2018, has reached $ 50.5 billion. The trend is very strong, and the European regulators stepped in to provide directives that facilitate the fintech industry, in order for the latter to provide more efficient and less costly financial services to EU citizens.
 At the same time, the idea to gain flexibility over my working hours was growing in my mind. I was thrilled with the idea to use technology in order to create a credit score and more importantly a pan-European credit scoring platform for individuals.
Having said that, there is a dark side of entrepreneurship that is full of risky decisions and uncertainty. One must possess very good level of self-awareness and self-control prior to taking the wild step towards the startup world. It is one thing to make a presentation of your work or project within the context of a long term career in the corporate world and it is a whole different story to pitch your idea to investors, who may or may not buy in. In any case, to build and grow a startup, one needs to develop flexibility and independence, and both these attributes are very important in order for me to unleash my full potential.
What we do? We have created a next generation credit score platform that is more fair and inclusive for our fellow EU citizens. Our tool assesses an individual's financial stance and affordability based on transactional behavior data points and is uniform throughout European Union. We enable EU citizens to carry their credit scores across EU freely. We also enable underbanked EU citizens to get access to credit facilities based on our capability to assess them. Our service is free and will always be free for individuals and comes with a monthly subscription for financial institutions.
Our credit score models are based both on subject matter expertise, as well as on behavioral, transactional and comparable data points. They are architected with self-learning capabilities and enable us to have a dynamic and more accurate mechanism to quantify credit risk.
Imagine a credit score that, on the one hand, reflects the standard credit assessment that a traditional bank would have to undergo (hence offering you credibility in the eyes of the banking executives, given that you would be "talking" in a language that they understand), and, on the other hand, is be augmented by machine learning, constantly & automatically updated based on your transactional behavior and kept into perspective via macroeconomics that refer to you. Your transactional behavior entails of course on-time payment of your financial obligations, but it is to your benefit that next generation credit score models can go a step further from analyzing existing credit and they can utilize machine learning in order to analyze and learn from your other transactions, as well. Other transactions may include the timing of your inflows or of your bills and the type of those bills.
Today, there is no common credit scoring provider within the European Union and most decisions about credit assessment are based on credit profile snapshots. Our approach provides granular quantified visibility on each individual's creditworthiness and affordability.
The road from idea to solution was very fast and the past May we founded our fintech company. Our product was ready in August and since September we won 1st prize at Disrupt Greece, we were one of the 10 finalists of a global competition for Female Founders powered by Microsoft's Venture Fund (M12), Silicon Valley Bank and EQT Ventures, we were awarded an EU grant in order to work on the data-driven aspect of our offering, we are semi-finalists for the entrepreneurship & innovation competition of NYU Stern School of Business and we are part of National Bank of Greece fintech accelerator program Befinnovative.
Τhe M12 Female Founders competition in San Francisco was one of the most important accomplishments/acknowledgements up until now, since we were picked by Microsoft, SVB and EQT, from a pool of 700 applications of innovative, female-founded ventures from around the world.
According to Microsoft, studies have shown that investing in companies founded by women delivers significantly higher returns than the market average and "This (Competition) isn't about checking a box; it's an opportunity to remind the VC community that investing in women is more than just good values, it' s good business."
I must say that the "dark side" has responded wonderfully to my actions so far and I am privileged to enjoy fruitful endeavors. I do not rest though, since I am well aware that entrepreneurship comes with significant fluctuations that could bring disappointments. Having said that, smooth seas do not make skillful sailors and I am committed to make Verge.Capital the go-to pan-European credit scoring provider, who will enable increased financial inclusion and will improve the financial well-being of my fellow EU citizens.