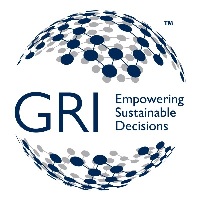 i-MBA in collaboration with the Centre for Sustainability & Excellence, an official training partner of the Global Reporting Initiative – GRI in Greece, is co-hosting the globally recognized GRI Certified Training on Sustainability Reporting.
During this training, offered within the elective course "Global Sustainability Strategies & Reporting", students gain insight on the conceptual introduction and preparation of the GRI reporting process, apply knowledge of the latest GRI Guidelines at all levels of CSR and Sustainability Reporting, and acquire skills and competencies according to the needs and objectives of organizations. After completion of the course, participants receive an official certificate of attendance directly by GRI. Most of Sustainability Professionals globally have attended this course and become qualified in the Sustainability field.
Value:
Disseminates knowledge on sustainability reporting and the GRI framework
Defines the content of the report and the monitoring process
Clarifies the quality assurance and the application level check process
Explains how to apply environmental, economic and social performance indicators
Explains in detail the communication of the final report
The need to switch, 'from Compliance to Innovation', is expected to be expressed in the new European 2015-2020 Corporate Responsibility policy that includes the new European Directive for Mandatory Sustainability Reporting. In other words, it has become necessary to change the corporate culture, which means to abandon the short-term approach to Corporate Sustainability that was the case during the last few years. Today, organizations need to become truly sustainable in the long term, for their own benefit and for the well-being of their people and stakeholder, and the planet.