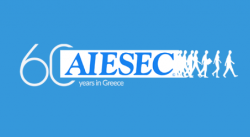 i-MBA was honoured as AIESEC's Sustainable Partner in the organization's 60 Years Celebration event, that took place οn Saturday 21 January 2017 at Athineo.
The event was an excellent opportunity for AIESEC's members, alumni and partners to celebrate the 60 years of successful operation of the organization in Greece. Since its establishment back in 1956, AIESEC Greece has been constantly developing the leadership potential of youth, through experiential learning, volunteer experiences and professional internships. At the same time, it has been enabling both employers and organizations to connect with a global network of talent.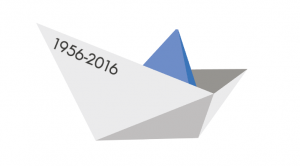 AIESEC Greece has offered more than 12.000 internship positions in Greece, it has trained more than 18.000 young students and graduates and has developed collaborations with more than 6.000 private and public organizations in the country. It has presence in 9 Greek Universities and supports a significant number of other local educational institutions.
i-MBA has been an AIESEC partner for many years, supporting national and international conferences and forums of the organization, participating in the internships program, and sponsoring AIESEC's programs (e.g., NGO for Change, Young Power) to help young students and graduates acquire international experience.