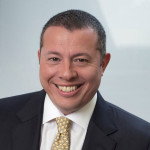 Every business comes with a certain amount of risk. Pitfalls and damages cannot be avoided, but they can be mitigated with the proper precautions, planning and insurance coverage.
How do we define business risk? Business risk is the exposure of a company to factors that will lower its profits or lead it to fail. These factors come from a variety of sources that may be internal or external, not always under management's control. Representative examples are natural hazards that even can become the cause of Federal Disaster declarations. Hurricanes, earthquakes, tornadoes are natural hazards that cannot be prevented. Some technological hazards such as regional power outage also constitute business risks that cannot be prevented by an individual business. Accidents that were not prevented and intentional acts that were not deterred can result in property damage and business disruptions. For those risks that cannot be prevented, there are still many opportunities to reduce the potential impacts on life, property, business operations and the environment. These opportunities are addressed with risk mitigation strategies.
Risk mitigation strategies include risk avoidance, risk reduction, risk acceptance and risk transference strategies. Risk avoidance refers to the complete avoidance or partial withdrawal from the risk, suitable for high risks with strong unwanted negative consequences. Risk reduction uses risk prioritization tools in order to reduce the probability of occurrence or the severity of the consequences of an unwanted risk. Risk acceptance concerns low risks worth taking. Last but not least, are the risk transference strategies that refer to the shift of the burden of the risk consequence to another party such as an insurance company, to assist in the incident of loss as a result of the risk.
Insurance is a principle safeguard in managing risk and many risks have been historically shown to be insurable, albeit initial reservations. Purchasing insurance is thus one efficient way to reduce the financial impact of a business interruption, loss or damage. Insurance companies provide coverage for property damage, business interruption, workers' compensation and many other losses. Representative types of insurance solutions for businesses are the following:
PROPERTY
Property insurance is a necessity for any business that occupies a physical space. Property insurance will protect all business assets such as buildings, office contents, electronic or other business equipment.
Business interruption coverage is available to reimburse profits during the business shutdown and certain expenses (such as rent for a temporary location) if a covered event damages business's physical location. Such policies can cover extra expenses, including the additional costs for expedited delivery of replacement machinery following an insured loss.
Cargo Insurance concerns the protection from financial losses caused by damage or loss of transported goods. Considering that transport insurance is very cost effective in relation to the value of the transported goods/property, it is undeniable that protecting goods transport constitutes an especially attractive risk mitigation strategy.
LIABILITIES
Third party liability insurance protects businesses when a third-party holds them responsible for damages due to negligence. The coverage pays for legal fees, settlement payments, medical bills, or the cost to replace damaged property owned by the third-party.
Employers' liability insurance is one of the main types of business insurance that protects employers in case an employee suffers an accident due to his/her duties and is not covered by social security workers' compensation.
Professional Indemnity insurance (Errors and Omissions) protects businesses against claims for loss or damage made by a client/third party. Claims may arise when it is alleged that the business has been negligent in the course of providing a service. Professional Indemnity (PI) insurance also covers the legal and defense costs associated with resolving or defending a claim. PI products are globally available for a range of different professions such as lawyers, accountants, IT companies, consultants, architects etc.
Executives liability insurance covers the liability risk faced by corporate leaders and executives. Management boards, CEOs and other senior management employees assume responsibilities for their companies and in case of a breach of duty, an executives insurance policy can cover a claim for damages made against them. Executives liability insurance gives decision-makers the peace of mind they need to fulfil their responsibilities.
Product liability insurance (defective products) is essential for industrial companies who are producers. This type of insurance applies to the possible consequences of product defects or product recalls intended to avoid further damage or injury. Claims for such damages could put the continued existence of a company at risk.
FINANCIAL COVERS
Credit insurance is an insurance policy and a risk management product offered by private insurance companies to business entities wishing to protect their accounts receivable from loss due to credit risk such as protracted default, insolvency or bankruptcy of their clients.
Kidnap and ransom insurance is designed to protect individuals and corporations operating in high-risk areas around the world. Such policies typically cover the perils of kidnap, ransom, extortion and other crisis events such as hijack, wrongful detention, threat, disappearance, hostage crisis, child abduction, assault and workplace violence.
Key person insurance is simply life insurance on the key person in a business that compensates the business for financial losses that would arise from the death or the extended incapacity of this person. These are generally people who are crucial to a business, the ones whose absence would sink the company. In a small business, this is usually the owner, the founders or perhaps a key employee or two.
CYBER
Cyber Insurance protects businesses from both first-party damage, such as manufacturing interruptions, and third-party damage such as damage for which customer or business partner holds the company responsible and submits a claim. Insurance cover includes financial losses or costs caused by, for example, damage to, theft or unauthorized disclosure of data, as well as data recovery and can be augmented by additional modules such as legal costs, D&O, cyber threats, industrial espionage, third-party dishonesty or employee misconduct.
MOTOR
Motor insurance. Motor liability cover for motor vehicles is a compulsory legal requirement for both individuals and companies. Motor liability insurance covers personal injury and damage to property and assets caused by driving the vehicle up to the individually agreed sum insured. Employers can guarantee comprehensive insurance for their vehicles and wide-ranging cover for their employees when they are away on business – even in their private vehicle.
HUMAN RESOURCES
Group Health and Personal Accident. Human resources are the most precious aspect of a business. The maintenance of staff competitiveness is of crucial importance to the business strategy of any modern and effective business. The creation of a reliable plan of group insurance on top of national insurance coverage contributes the competitive advantage of any business.
From the aforementioned examples, we understand that the insurance products that apply to modern businesses are countless and can be customized in accordance with the particular needs and risks of each line of business. A close and direct collaboration with insurance companies and their certified agents, would bring benefits for both parties. Apart from the obvious benefit of earnings gained by the insurance companies and risk mitigation for businesses, an important advantage is the exchange of know-how between the parties. Insurance companies and their agent and partner network could operate as advisors in the field of risk mitigation strategies and controls that could be adopted by the businesses and at the same time expand their expertise through their experience of underwriting and claims handling process of enterprises of different industries. Insurance companies retain experienced claims adjusting and settlement experts that can effectively support and advance the financial interests and reputation of the insured.
It is to be noted that, the essence of insurance itself is to identify on behalf of the insured businesses or individuals not only the high risks to which they are exposed, but also the lower ones, and disclose in that way their true risk mitigation needs. Businesses can thus benefit from increasing the number of insurance coverages, decreasing their risk exposure and taking advantage of better pricing terms.
Companies operating in the Greek Insurance Industry are highly regulated and solvent Financial Institutions, supervised under Solvency II regulation by the Department of Private Insurance Supervision (DEIA), which represents the Bank of Greece in the Board of Supervisors of the European Insurance and Occupational Pensions Authority (EIOPA). They have the competence and experience to provide a wide range of specialized insurance solutions for businesses. Businesses increasingly understand that insuring against their core business risks is a necessity and one of the most effective risk mitigation strategies.
Karolos Saias is CEO of Interasco A.E.G.A., since the inception of the company in 2006. He has extensive experience in the insurance industry for more than 25 years. Mr. Saias is a Board Member of the Hellenic Association of Insurance Companies, Chairman of the Transparency Committee of the Hellenic Association of Insurance Companies and a Board Member in the Greek-Israeli Chamber of Commerce. He is also a member of the Business Advisor Council of the MBA International Program.
Interasco, as a member of Harel Group, one of the largest insurance and finance groups in Israel, ensures the excellent experience and required know-how to fully and effectively meet the needs of businesses throughout the Greek territory.