Mr. Konstantinos Gouliaris, Product Architect at Biocidetech Ltd. and i-MBA alumnus (2015
graduate), replies to the questions posed by Ms. Ioanna Tranou, Career Development Manager, MBA International Program, providing useful career advice and sharing his views on Entrepreneurship.
Career- iMBA
How did you get your idea for your business "Biocidetech Ltd."? Can you briefly describe your role as Product Architect within your company?
Biocidetech is a company that develops, produces and markets natural insecticides under its own brand-name "Sam loves Betty".  I was no stranger in the industry, having worked for nine years in my first venture "Fleriana", who is also a producer of similar products. After I left my first company in 2014, with the help of my business associate Mr. Pavlos Katsivelis, we raised the funds and founded the new company Biocidetech Ltd.
As a Product Architect, I am responsible for the whole product range of the company, from laboratory development, design, packaging development, consumer experience, to production and primary distribution. In other words, I'm responsible for everything that has to do with the product, from conception, to delivery.  But truth be told, since the company was a start-up, almost all of its responsibilities were equally shared between me and my partner.
What is your most memorable moment during your studies at MBA International?
There were many nice, and memory – worthy moments during my studies at the i-MBA. But If I have to be honest, the ones that have stuck with me were all the times I had fun and laughs with my fellow students during the classes and beyond. I participated in the full-time course and subsequently I was, if not the oldest, one of the oldest, students in the class. So I was very fortunate to be able to receive plenty of their carefreeness, and remember again my younger years as a student. I joined the MBA right after leaving my first venture, and at the time I was very stressed with my departure from my company, and all the issues I faced. The MBA environment helped me regain my confidence and the refreshing and exuberant spirit of the class helped me regain my positive psychology. What a great gift that was! I will never forget it.
What are the most valuable skills that you took from your education at MBA International and that you feel are important to be successful in your current position?
Being an engineer, I had a lack of background in finance, economics and accounting. I also had a lack of confidence, regarding several business decisions I had to make in my earliest years. Through the MBA International I acquired the fundamental and practical knowledge needed to move my business forward, and make decisions with confidence. It was very important for me to be in an environment with people of similar interests and academic backgrounds who could rationalise that "gut – feeling" of my decisions.
About Entrepreneurship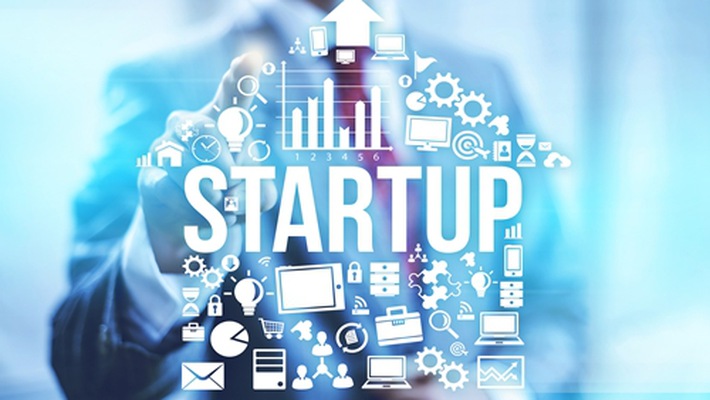 What would you say are the top three skills needed to be a successful entrepreneur?
There is no doubt that the most important skill is perseverance.  The odds will almost always be against you, and the ways to fail will be more than enough. One must keep on going no matter the problems, no matter the delays. The second is creativity. Strong combinatorial thinking is essential for developing new innovative products or services, finding alternative paths and overcoming problems. Finally, a good sense of humor will drive you a long way on the entrepreneurial path. It will help enjoy the journey, and maintain a strong, optimistic psychology. As you see I am not referring to any technical skills, knowledge of the market, bright ideas, financial handling, etc., as these are all irrelevant. They can be easily developed or even bought along the way if needed. I strongly believe that the skills needed to succeed as an entrepreneur are the deep, primary components of human behavior which I mentioned. Many times, you may hear that the most important skill is "common sense". I used to say that to myself as well. Until I understood that there is no such thing as "common sense". Everyone makes decisions according to his/her position, background and experience. The most you have, the greatest the chance to get it right.
If you had one piece of advice to someone just starting out, what would it be? 
Before my advice, I have an important observation that I would like to share with him or her. Building a business is an integral part of life and follows all of life's rules. And life favors the extremes. So when things start to go good they tend to get to great, while when things start to go bad they tend to get to worst. Look everywhere: When you are rich and business is booming, everyone is your friend, ready to hear you, or work with you, you have funds, banks are willing to lend you, and thus, opportunities are easily created to be wealthier and more blooming. On the other hand, when the business is taking the downturn, suddenly everyone is tired of you, you find constantly yourself without enough funds, the banks want their money back and of course they do not lend, and the options start being narrower and narrower. So having this very simple but true observation in mind, my advice is this "Every single day try to avoid bad at all costs. Try to keep the balance in your favor".
What do you feel is the major difference between entrepreneurs and those who work for someone else?
If I have to be honest I would have to say that I don't know the answer for sure, since I never had the opportunity to work in somebody else's business as an employee. So, I have personally seen only one side of the coin. There is no doubt that as an entrepreneur you enjoy your freedom in many ways: You have the freedom of envisioning the future of your company, you have the freedom to work only with people you like, you have the freedom to work the way you want, you have the freedom to schedule your own program and generally you have a sense of freedom. Without being sure today whether this freedom is real or fictitious, in either case it comes with a price. The price is: Uncertainty – at least in the beginning. Sometimes you do not know if you will have money to pay rent next month, or even if you will have the company next month, which is something that in most cases of dependent labor does not occur. And, believe me, uncertainty is very scary and health consuming. In other words, you have freedom but you cannot have peace of mind. That I believe is the major difference.
About the Company
How did the cooperation with Sarantis S.A. affect Biocidetech Ltd?
There is no doubt that Sarantis is a very large international company that has great leverage in the FMCG sector. The company has many, very experienced, highly capable individuals, with deep, long-termed connection with the market, and thus it can execute the marketing and sales plans of a brand, in ways that Biocidetech, as a startup, would have a hard time to match. Of course, this is the reason it gets its results. This is also the reason it got the results for our brand "Sam loves Betty". In other words the cooperation between Biocidetech and Sarantis got our company's brand many steps ahead. The full scale remains to be seen by both sides, but judging on up-to-date performance the overall feeling is that it was a very good, mutually beneficial deal.
What is the toughest decision you had to make in the last few months?
Every day is packed with decision-making from small and trivial things to more important and essential matters. I cannot recall a specific "tough" decision in the last months, but definitely the fact that I had to leave my first venture in 2014 and start all over again, was one of the hardest decisions I had to make. Leaving behind something that you worked for and loved, especially when you are leaving empty-handed is always very hard and frustrating. Sometimes though you have to let go and move on. As a CEO from a very large company told me at the time I addressed him with my concerns about leaving my company: "Still waters go bad. If you cannot evolve, then move on. Life is full of opportunities". And he was right.
Have you had some failure, and what have you learned from it?
Of course I have failed several times in my professional life, either by my mistakes or by mistakes other people did, or even without any mistake being done, just because something was meant to fail due to reasons beyond us. The only thing I have learned is what everyone seems to say today, which is true indeed: "Failure is nothing more than a step to success. It is embedded in our nature to fail. It is also in our nature to be affected by failure and sometimes be drawn back by it. But what one must learn is how to recalibrate and try again." As we gain experience we proceed and hopefully the amount of failure decreases by time. The most important thing though is to always move forward.