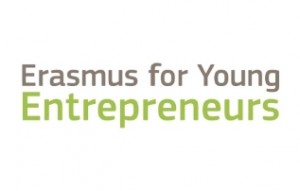 i-MBA Full-time students had the opportunity to explore the "Erasmus for Young Entrepreneurs" EU program during a dedicated event co-organized by the i-MBA Career Office and the i-MBA Alumni Association, on December 20th.
"Erasmus for Young Entrepreneurs" is an exchange programme for entrepreneurs, financed by the European Union. It offers them the opportunity to work alongside an experienced entrepreneur in another European Union country and strengthen the skills they need to develop their business.
During the event, Mr. Manos Andreadis, Director at Asset Technology, the Intermediary Organisation for Greece, informed students about the program, its benefits and the application process.
An applicant can either be a "would-be" entrepreneur, firmly planning to start a business, or an entrepreneur having started his/her own business within the last 3 years.
Students who will apply and get accepted to the program will have the opportunity to work abroad for a period of six months within the framework of their Immersion Project.