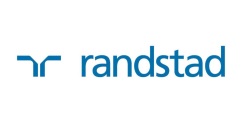 The Pharmaceutical industry has a variety of options for an MBA graduate like you, seeking new job opportunities and career growth.  Due to its complex nature, most professions in the Pharma industry require analytical abilities and business acumen skills that MBAer's hold.  But are only hard skills enough for a successful career development in the modern workplace?
If you are interested in making your next career step after your MBA graduation, you have probably already visited our current job vacancies.  Although terms like "degree in Pharmacy", "pharmaceutical therapies", "pharmacy law" and "medical terminology" may sound familiar to you, there are some additional skills, which we outline below, that could add value and are in demand from companies.
For the majority of roles in the labor market, qualifications and experience are still a must- have, however having these alone is not enough to make you stand out from the crowd.  For sure, hard skills like mathematics, familiarity with technology and analytical skills are extremely valuable for almost every position in the pharmaceutical industry.  Without a doubt, when screening candidates' resumes, recruiters try to identify what value they can bring to their workplace and culture.
To make it brief, the reasons behind soft skills gaining ground in the HR processes, is the need for every organization to attract and retain the top talents to support or create a well-established employer brand.
The most essential and accurate measure of employer brand strength lies in the perception and experience of current and new-coming employees.  At Randstad in Greece, we value employee engagement and celebrate innovation, career progression, personal development, diversity and excellence every single day.  We are certain that every ambitious company has the same mission.
As you probably already know, soft skills can make the difference between receiving your dream-job offer or not.  Regardless of the position you are applying for, the state of the job market, or technology development, soft skills will always be highlighted and in high demand by recruiters.  We have chosen three to outline below.
 Communication & team work
Regardless of how technical your role might be, in order to really understand what's being asked of you and to bring your ideas to life, you will need to be able to communicate well between your colleagues and managers.  Emotional Intelligence and relationship building skills can help you be successful when working in a team which can boost your effectiveness in the workplace.  Good relationships with your team can make everyday activities more pleasant, which then reflects on the quality of the work produced. Happier employees are more productive, after all.  As Anthony Hodge mentions his article for Randstad UK recent study by the UK's University of Warwick,  happy employees are approximately 12 percent more productive, which makes a great case for aiming to be a true team player.
Organizational skills & Time management
Knowing what needs to be completed and when, are two of the most important aspects of success in the workplace. Organizational skills and meeting deadlines are fundamental keys to achieving high productivity ratios which could support your professional development.  When projects are properly planned, there is less chance of something going wrong.  Research and seek out the numerous online tools and apps available to support you with this skill.                   
Real life scenario:  OK, you have all the data and analytics needed.  Now you will have to implement your strategy and achieve your targets. Here comes the problem solving skill.  Analytical skills can help you see solutions to problems that may not be immediately obvious.  Thinking this way allows you to visualize, articulate and solve problems by using the information available to make decisions.  In other words, this skill can make you a far more appealing candidate than someone who does not demonstrate this ability.
Let's face it; these skills can make you not only a better candidate or employee, but also a better human being.  Fortunately, you can identify and develop your soft capabilities. Once again, as in every field of life, the key to success is to be consistent on a daily practice.  Ask for feedback in your everyday interactions; observe your strengths and weaknesses and believe us the results will be worth it.
Looking for your next or first career move? Check out our current job opportunities.  Do you want more inspiring advice? Check out our blog and the Workforce 360 section for all the latest trends in the HR world.