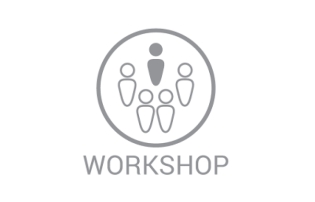 i-MBA Career Office in collaboration with Nielsen Greece and Nestlé Hellas S.A., organized the workshop «Transform data to actions: Learn from the experts»,  on  October 25th.
The workshop included presentation and discussion of the recruiting process of Nielsen & Nestle, of a methodology on retail measurement and of case studies from the FMCG sector. Active participation of students attending the workshop was also encouraged.
The agenda of the workshop was as follows:
09:45-10:00: Participants' arrival
10:00-10:30: HR intro (Nestlé & Nielsen)
10:30-11:30: Nielsen: Retail Measurement Methodology
11:30-11:45:  Break
11:45-12:30: Nielsen: 6-step Analytic Process & Real Case Study presented
12:30-13:00: Nestlé CIMI & Case Study Intro
13:00-14:00: Teams working on the Case Study
14:00-14:15: Break
14:15-15:00: Teams presenting the Case Study – Proposed Solution presentation by Nestlé – End of Workshop
A few words about the companies

Nielsen N.V. (NYSE: NLSN) is a global performance management company that provides a comprehensive understanding of what consumers Watch and Buy. Nielsen's Watch segment provides media and advertising clients with Total Audience measurement services across all devices where content — video, audio and text — is consumed. The Buy segment offers consumer packaged goods manufacturers and retailers the industry's only global view of retail performance measurement. By integrating information from its Watch and Buy segments and other data sources, Nielsen provides its clients with both world-class measurement as well as analytics that help improve performance. Nielsen, an S&P 500 company, has operations in over 100 countries that cover more than 90 percent of the world's population.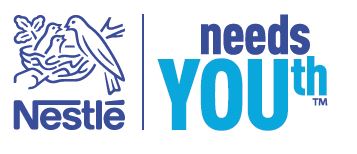 As the world's largest food and beverage company we are driven by a simple aim: enhancing quality of life and contributing to a healthier future. To deliver on this, we serve with passion, with a spirit of excellence, offering products and services for all stages of life, every moment of the day, helping people care for themselves and their families. Our culture is based on our values rooted in respect: respect for ourselves, respect for others, respect for diversity and respect for the future.
We can trace our origin back to 1866, when the first European condensed milk factory was opened in Cham, Switzerland, by the Anglo-Swiss Condensed Milk Company. One year later, Henri Nestlé, a trained pharmacist, launched one of the world's first prepared infant cereals 'Farine lactée' in Vevey, Switzerland.
Today, we employ around 328,000 people and have factories or operations in almost every country in the world. With our headquarters still based in the Swiss town of Vevey, we had sales of CHF 89.5 billion in 2016.
Our portfolio covers almost every food and beverage category –offering products and services for all stages of life, every moment of the day, helping people care for themselves and their families.