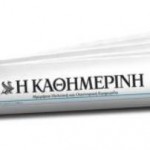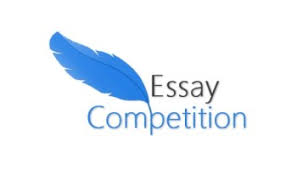 The Athens University of Economics and Business participates in the student essay writing competition on "Doing Business in Greece" organized by Kathimerini newspaper, in collaboration with six leading Greek Universities (Athens University of Economics and Business, National and Kapodistrian University of Athens, Aristotle University of Thessaloniki, University of Macedonia, University of Thessaly and University of the Aegean).
In the frame of the competition, which is open to undergraduate and postgraduate students of the above mentioned universities, participants are invited to write an essay in Greek (up to 850 words) in the form of a newspaper article, replying to one or more of the following questions:
Which business sectors in Greece are considered promising for the near future and why?
How much has the public opinion about entrepreneurship changed in the crisis?
What are the major obstacles for the development of entrepreneurship in Greece and how could they be overcome?
Which recent Greek business success has inspired you and why?
In each one of the participating Universities, a three-member committee will be responsible for the evaluation of the submitted essays and the selection of the four best ones (at least one of which must be of an undergraduate student). At the next stage of the competition, Kathimerini, in collaboration with a member of the committee of each University, will select one of the four shortlisted essays to be published in the newspaper. The best essay among all those submitted will be published in the Sunday edition of the newspaper.
For the Athens University of Economics and Business, the evaluation committee will consist of professors: George Doukidis, George Ioannou, and George Pagoulatos.
Interested students are requested to email their essays or potential queries by the 29th of January 2018 to enter_k@dmst.aueb.gr .
.