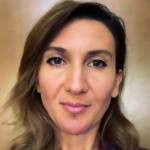 "Earning my MBA International from Athens University of Economics and Business has given me the reassurance and confidence that I can reach higher than I thought was possible. The program has been rewarding on so many levels but most importantly it prepared me to progress into new areas in my career. It imprinted in me a broad perspective of the business world and made it possible for me to bring a network of people into my life that I am blessed to know and call my friends."
2020- 

present

 Sales Process Manager, AirPlus International, Germany

2015- 2016 Lean Navigator, Raiffeisen Bank Albania, Albania

2014- 2015 Branch Manager, Raiffeisen Bank Albania, Albania

2011- 2014 Branch Coordinator, Raiffeisen Bank Albania, Albania

Holder of BSc in Commerce, Banking and Finance & Management from University of Malta.