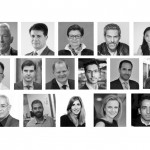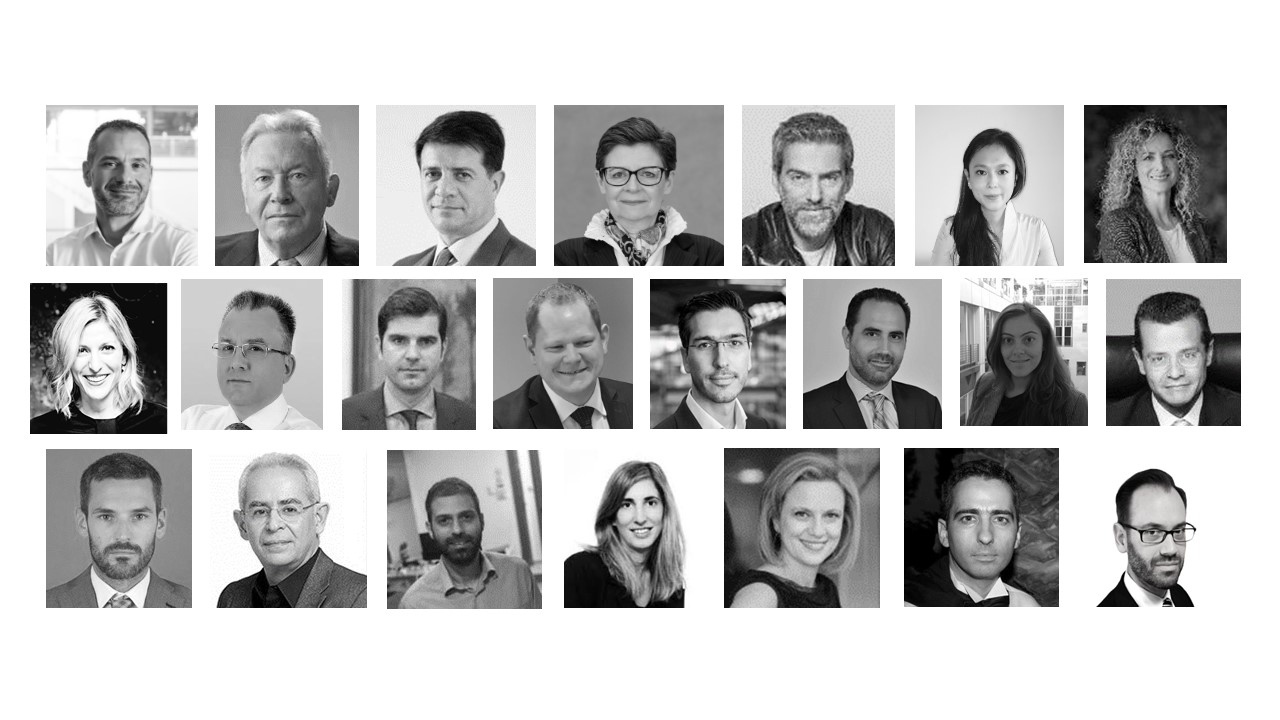 We like to express our warmest thanks to our prominent guest speakers for making time in their busy schedules to join classes and address the MBA International students.
During 2020, the following distinguished speakers shared their in-depth knowledge, experience and expertise with the i-MBA students, in core courses and electives alike.
---
Mr. Makis Antypas (C-Suite Series)
Co-founder and Group CIO, Viva Wallet, Chief Executive Officer Vivabank
Topic: Building the next FinTech Unicorn
Course: Business Strategy
---
Mr. Yannis Bassias (C-Suite Series)
President & CEO of Hellenic Hydrocarbon Resources Management S.A.
Topic: The exploration of oil and gas potential in Greece
Course: Energy Economics and Management
---
Mr. Nikos Chloros (C-Suite Series)
Vice-Chairman and Chief Executive Officer, CNL CAPITAL
Topic: Financing Greek SMEs
Course: Financial Management
---
Ms. Leda Condoyanni (C-Suite Series)
Corporate Governance Director, Mytilineos
Topic: Main Issues and Dilemmas in Corporate Governance
Course: Business Ethics and Corporate Governance
---
Mr. Nikos Drandakis (C-Suite Series)
Founder and CEO, Beat
Topic: Building a Successful Business: Leading and Managing People
Course: Organizational Behavior & HRM
---
Ms. Diana Jone (Minghui Zhong)
Co founder at R&J Cultural Life International
Topic: The effect of social and cultural environments in International Business
Course: International Business
---
Ms. Georgia Kalemidou (C-Suite Series)
Senior Manager, KPMG Greece
Topic: Performance Management: why, what, how-today and tomorrow!
Course: Organizational Behavior and HRM
---
Ms. Anastasia Kizili (Alumni Series)
Customer Insights @Cardlink
Topic: Unveiling Growth Opportunities with Data- Driven Decisions
Course: Business Strategy
---
Mr. Athanasios Kosmopoulos
Data Protection Officer (DPO) / Hellenic Ministry of Digital Governance
Topic: The Comprehensive approach of Public health as a Hybrid Threats domain
Course: Strategic Restructuring in the Healthcare and Life Science
---
Mr. Norbert Kurilla
State Secretary at the Ministry of Environment of the Slovak Republic
Topic: Transition to Green Economy
Course: Managerial Economics
---
Professor Adam Layland
Head of Commissioning for Health Education England and Consultant Paramedic
Topic: Leadership for supporting the new strategy in the UK National Health Service
Course: Strategic Restructuring in the Healthcare and Life Science Sector
---
Mr. Stylianos Matthaiou (Alumni Series)
Global Strategy Director – Lodging & Activities, Expedia Group
Topic: Workshop on Design Thinking
Course: Innovation, Creativity and the Management of Technology
---
Mr. Efthymios Nikolopoulos (C-Suite Series)
Commercial Operations, Strategic Initiatives & Business Development Director, Astra Zeneca
Topic: International Business in the Pharma Sector
Course: International Business
---
Ms. Elia Passa (Alumni Series)
Executive Director at JP Morgan
Topic: Investment Due Diligence – Theory and Practice
Course: Financial Management
---
Mr. Platon Peristeris
Consultant in Pharmaceuticals and ex Medical Director, MSD Greece, Cyprus and Malta
Topic: Biologics and Biosimilars: Bridging Innovation and Treatment Cost
Course: Strategic Restructuring in the Health and Life ScienceFeedback
---
Mr. Spyros Raptis (C-Suite Series)
General Manager Greece & Cyprus, Europe Operations at Schneider Electric
Topic: Achieving Sustainability and Efficiency with Resilience
Course: Operations Management
---
Mr. Fotis Siadimas (Alumni Series)
Shopper Marketing Manager Stills at Coca-Cola Hellenic Bottling Company Italy
Topic: How agile Marketing should be
Course: Marketing Management
---
Mr. Christos Spatharakis (C-Suite Series)
Co-Founder & CEO at Ferryhopper
Topic: The Entrepreneurial Journey of Ferryhopper and its challenges
Course: Entrepreneurship and Business Planning
---
Ms. Eva Spillioti (C-Suite Series)
Energy Sector, CFO at Copelouzos Group
Topic: Investment case in the energy sector
Course: Financial Management
---
Mrs. Myladie Stoumbou (C-Suite Series)
Regional Director at Microsoft
Topic: What HRM can do for business: positive and negative effects
Course: Organizational Behavior and HRM
---
Mr. Lambros Theodorakis (C-Suite Series)
Director of Product Marketing at Siemens Healthineers
Topic: The design and execution of global Go2Market strategies & the market analysis for successful products in the MedTech industry
Course: Marketing Management
---
Mr. Dimitris Tsatsanis (C-Suite Series)
Deputy Director, Head of Mergers & Acquisitions Department at Hellenic Telecommunications Organisation
Topic: Doing International Business through M&As
Course: International Business