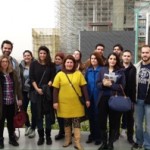 On Sunday 1st of February 2015, Energy & Sustainability Club and i-MBA program of the Athens University of Economics and Business organized a visit to Stavros Niarchos Foundation Cultural Center (SNFCC). A team of more than 30 Club members participated in a private guided tour at the Centre's permanent exhibition on the three pillars of SNFCC: the National Library of Greece, the state of the art, multi-use Greek National Opera and the area of 170,000 m² Stavros Niarchos Park, all to be officially delivered to the Greek State by 2016.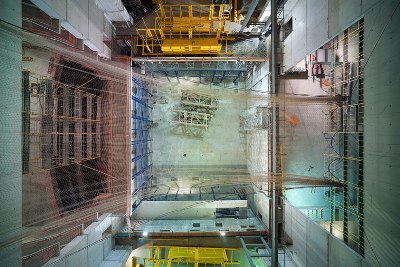 The group was guided by the experienced Visitors Centre's staff through the model of the project, while given all details regarding its conception, rationale and design by the internationally known, Renzo Piano Building Workshop. The group was informed about the project and the mission of the SNFCC which is to provide the country and the city with the new institutional foundations it needs to move forward and with a framework for the future. Education, culture and sustainability, the SNFCC's three main elements, are essential requirements in enhancing the potential of the city and its people and placing them within a twenty first century global context.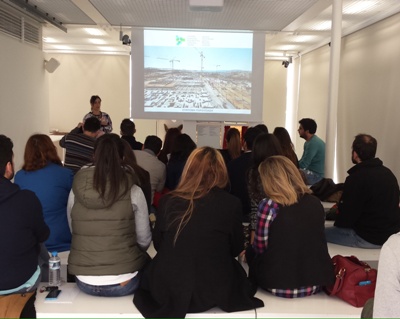 In addition, the group was informed on the progress of construction of the project, whose scale, complexity and quality is unique in Greece. The tour was illustrated by vivid presentations and high tech simulation videos for the project's design, construction, operation, sustainability and future uses by the public. The complex of buildings and the park will transform the greater area and will provide educational, cultural, environmental, sport and fun activities for all the Athenians. It is worth to be mentioned that the level of the project's sustainability is already exceeding international standards and the SNFCC's goal is to obtain the Platinum LEED award.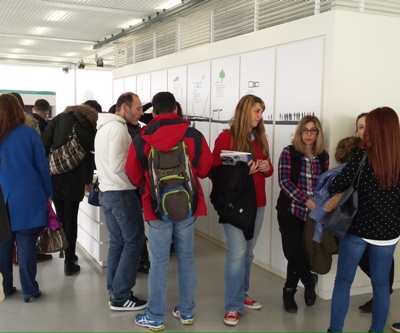 The participants were guided through the exhibition's space and had also the opportunity to get a 'snapshot' of the operation of SNFCC through exhibitions and interactive activities.