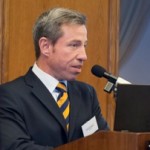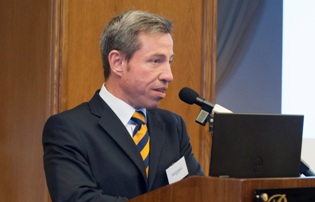 It's my pleasure to introduce to you the i-MBA Scope, the periodical newsletter of the MBA International program (i-MBA). i-MBA Scope is focused towards you, our students, graduates, business partners and everybody who wishes to join a platform of knowledge sharing, communication and interaction. Its content consists of information on recent research about timely business issues, interviews with key players in the Greek and international market, career trends and tips, latest news from our program, students, alumni and partners, suggestions about interesting articles and events, and many more…
In this first issue we are excited to host two unique interviews:
Dr. Antreas Athanassopoulos, Vice President and CEO of Kotsovolos-DixonsCarphone Greece, replies to the questions posed by i-MBA students, providing useful career advice, sharing insights on the current trends in the retail sector, and shedding light on the successful operation of one of the leading electrical retailers in Greece.
Professor Henry Chesbrough of Haas School of Business, University of California Berkeley, one of the leading contemporary scholars in the innovation field and the founder of the Open Innovation paradigm, is interviewed by Eric Soderquist, i-MBA Head of Academic Affairs, sharing his insights about how to embrace a more open stance to innovation.
i-MBA scope is for us also a means of communicating the wide range of initiatives undertaken within the Program. Visit the events and news sections to get informed on what happened recently and what is to come.
i-MBA Scope will be published three times per year and we strongly believe that you will find great value in its content. This is our aim, so we encourage you to share your feedback with us to help us improve. If you think its content is irrelevant to your interests, you can simply unsubscribe to the newsletter any time. If you enjoy the content, feel free to share it with your network. If you believe you can contribute, your suggestions are warmly welcomed!
Enjoy your reading!
George Ioannou