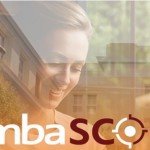 Welcome to the 10th issue of i-MBA SCOPE! In the shadow of the pandemic, accelerating risks face business leaders and managers, the dominating one being the catastrophic and tragical Russian invasion of Ukraine, which has caused immeasurable suffering and destruction, a huge refugee crisis, and global energy and food shortages. Our thoughts go to all the victims, and our hope stands to the soonest possible end of this barbarian act violating international and humanitarian laws and norms.
In the shadow of the war, and facing the related business challenges, the most ubiquitous being a generalized inflation, the highest since the early 1980s, corporate transformation is on all lips. Environmental concerns add to this pressure, and the solution pointed to is technology; further digitalization and exponential development of sectors that can contribute to solve the wicked problems of our time. Entrepreneurship, the creation of new, scalable and viable business models to address unmet needs or even create new needs, is also an essential enabler to tackle existing and emerging problems.
In the first article, Konstantinos Lafkas, Partner at UniFund, and a seasoned C-level executive, discusses the challenges facing leadership from exponential technology-driven developments across business sectors. Still, despite everybody's understanding of the needs for change, exponential transformations are difficult to grasp. Arguing for the need of increasing the metabolism of organizations, Mr. Lafkas explains the fundamentals of exponential growth and what it can entail for business development. In response to these challenges, he will be co-teaching, with Professor Katerina Pramatari, a new elective course in the MBA International from the next academic year, entitled "Leadership in an Exponential World". I welcome both and look forward to this exiting new course.
In the second article, Professor Katerina Pramatari, Associate Professor at the Department of Management Science & Technology, AUEB, and Partner at UniFund, focuses on the needs for linking technological invention to marketable innovation. This is a general concern across Europe, but particularly evident in Greece, where indicators, such as the number of patent applications per million inhabitants, show a very low performance of activities that have to do with taking research results to the market. The creation of interdisciplinary startup teams is a solution to this problem, something that an MBA Program, such as the MBA International, could actively support.
In the Career and Alumni Corner, Antonis Prentzas, i-MBA alumnus (Full-Time, cohort 20) and Co-Founder and CEO at finloup, shares his insights about founding and running a fintech startup, in an interview conducted by Ioanna Tranou, i-MBA Career Development Manager. I like to congratulate Antonis, and finloup co-founder Marios Noutsos, for being recently listed in the 2022 "40 under 40" list, by Fortune Greece!
The newsletter also contains program and alumni news, as well as suggested links related to exponential change, current business trends and risks.
Enjoy reading here!