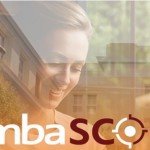 Welcome to the new issue of our periodical newsletter, i-MBA Scope!
In this 4th issue, we present articles related to sustainable business development and give you the latest news from our program, students, alumni and partners. In the first article, Irene Daskalakis, Communications and Partnerships Expert at the World Bank, Luxembourg, and i-MBA class of 2007 graduate, discusses how multilateral development banks and private investors can engage together in order to leverage opportunities and simultaneously contribute to truly sustainable investments in developing countries. The second article is an interview with Sophie Lamprou, co-founder of the Impact Hub, Athens. Part of the network of over 100 Impact Hubs in more than 50 countries, the Athens Impact Hub was established in 2013 as a place to work, network, organize events, and scale innovative ideas around any topic that will make change in a participatory, ethical and sustainable way. Finally, in the Career and Alumni Corner, Prokopis Gavriil, Environmental Manager at Piraeus Bank Group and currently second year Part Time i-MBA student, provides an overview of the sustainable finance landscape and the principles for responsible investment. Further, Apostolos Zavitsanos of Skywalker Greece discusses how different industries, important for the Greek economy, can leverage sustainability in order to evolve and grow. The newsletter also contains suggested links to topics related to sustainability and circular economy, as well as information about recent events, in particular the 2018 Career Day that again, with important participation of major recruiters in the country, reflected the strong relationship with the job market that the MBA International prioritizes for optimal career development of students and alumni.
Enjoy your reading at https://imba.aueb.gr/newsletters/october2018/ !