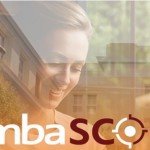 Welcome to the fifth issue of i-MBA Scope, devoted to technology and more precisely to the impact of digitalization in business, which ranges from intelligent factories under the Industry 4.0 paradigm, via blockchain in logistics and financial transactions, to data analytics as the number one weapon in customer relations and marketing. Generalized digitalization of business processes and operations, together with technology's penetration in our daily lives through smart products and the ever increasing power of edge devices, e.g., the handy smartphones with apps-for-almost-everything, is one of the major changes and challenges facing both companies and society.
The first article of this 2019 spring issue of i-MBA Scope is an interview with Mr. Makis Antypas, Chief Information Officer of Viva Wallet. Viva Wallet has succeeded an extraordinary transformation from a local software house to an international FinTech disruptor. Mr. Antypas shares insights and advice about leading the technology-driven innovation that has enabled this success.
In the second article, Professor Diomidis Spinellis, explains that today, almost all managers are running a software business. This is because of the generalization of digitalization to virtually any kind of business sector. He highlights implications from this shift on strategy, business models, offerings and business processes. Professor Spinellis, who is currently the Chair of the Department of Management Science & Technology, will also be teaching a new elective from the academic year 2019-20 entitled "Managing Digital Organizations", reinforcing the technology orientation of the MBA International Program.
In the Career and Alumni Corner, we interview Mr. Plοutarchos Rigas, Industry Sector Lead in Education, Greece, Cyprus & Malta at Microsoft and i-MBA class of 2016, about job challenges and innovation at Microsoft. We also proudly present yet one Alumni Success Story that of Ms. Ioanna Stanegloudi, Co-Founder & Chief Risk Officer of Verge.Capital, a FinTech startup, and i-MBA class of 2008. She gives an insider story of what it means to become a first-time entrepreneur after close to two decades in the corporate world.
The newsletter also contains suggested links to topics related to digitalization and technology-driven transformation, as well as information about recent events, in particular the 4th Annual Sustainability Summit that took place on March 20th 2019 in the impressive premises of the old Athens Stock exchange and featured good practices related to sustainability and innovation in Greek companies and organizations, including NGOs.
Enjoy your reading at https://imba.aueb.gr/newsletters/april2019/ !