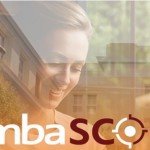 Welcome to the 6th issue of i-MBA SCOPE, devoted to strategic risk management. Risk management is becoming more and more important, almost day by day, with significant challenges facing managers, companies, industries and in some cases entire nations. Endless refugee streams remind us of how close we are to war zones and severe conflicts. Climate change can no longer be in doubt, as scientific research proves that our planet reacts to human over-exploitation in ways that are difficult to understand and even more difficult to productively and innovatively act upon. Profound change in habits we have inherited and grown up with, at least in the Western world, is becoming urgent to come to terms with the still escalating CO2 emissions and volumes of non-degradable waste.
On the top of each business leader's agenda, besides these looming threats, are trade wars, protectionism and an uncertain Brexit where already the turbulent process of exiting has caused irreversible damage. Risk, in other words, is omnipresent and undoubtedly complex.
In this issue, we have the pleasure of presenting three articles that provide various perspectives on different aspects of strategic risks. The first text, by Professor Dimitris Georgoutsos who also teaches the topic in the Program, delves into the challenges of financial risks. In the second article, Visiting Professor Philip Tibi discusses timely issues in his area of expertise, Geopolitics, focusing on the shift towards the 4th industrial revolution. The third article is written by Carlos Saias, CEO of Interasco. Mr. Saias refers to a range of risk factors and how companies can mitigate and manage these risks and collaborate effectively with the insurance industry.
In the Career and Alumni Corner, Nikolas Papachristos, COO at Toorbee and i-MBA class of 2009, shares the experiences and challenges of the conception and creation of Toorbee, a B2B Fintech – Traveltech company that focuses on the rapidly growing demand by Chinese online travel agencies for in-destination services and Chinese online payment solutions in Europe.
The newsletter also contains suggested links to topics related to risk and risk management, as well as information about recent and upcoming events.
Enjoy your reading at https://imba.aueb.gr/newsletters/november2019/ !