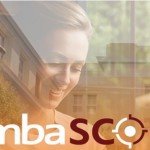 Welcome to the 7th issue of i-MBA SCOPE! This issue is devoted to challenges related to the COVID-19 pandemic. The first article by Ms. Angeliki Katsapi, International Assessor of Healthcare Accreditation and Vice Chair of Temos International Assessors Board, discusses and exemplified the importance of regulatory and quality compliance as the baseline for sustainable and effective business functions.
The second article, by Lefteris Kioses, Chief Research Officer at the Research Institute of Retail Consumer Goods (IELKA) and i-MBA Alumnus class of 2005, provides insights about the new retail era that has evolved during the pandemic. In the third article, Serafeim Karaiskos, Director, Executive Search & Selection at ICAP People Solutions and i-MBA Alumnus class of 2008, outlines a range of COVID related changes in the work environment and makes a calculated guess about the post-COVID era of the labor market.
We also briefly report on findings from a survey among the i-MBA students concerning the challenges that the pandemic has brought to their companies and to their jobs.
In the Career and Alumni Corner, we are happy to present the startup People-Techsolutions, co-founded and headed by i-MBA class of 2014 Alumnus Sotirios Ptochos. The newsletter also contains links related to business challenges and innovations driven by the pandemic, as well as alumni updates and Program news.
Enjoy reading here!