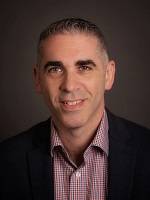 Angelos Kastrisianakis is a qualified professional possessing over 15 years of experience in international procurement. In his current role, he supervises the procurement of rolling stock equipment and maintenance services for a major commuter railroad in Southern California.
In the past, Angelos has worked for a major consumer goods manufacturer, supporting production sites and the procurement of Marketing and media services, and for a consulting firm, focusing on the procurement function. He has also sourced several categories of industrial and consumer products, from markets in the United States, Europe and Asia. He is a supporter of lean manufacturing and sustainable production methods, and a continuous process improvement enthusiast.
Angelos graduated from MBA International in 2010 majoring in International Business and he was president of the Alumni Association for the period 2011-2012. He holds a degree from the University of Paris in Business Administration with focus on international commerce and the public sector.