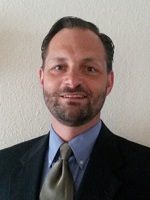 Brian consults on humanitarian aid with specific focus on grass-roots development and faith-based humanitarian initiatives.  Prior to moving to Greece, he spent 11 years in Afghanistan as a project manager and then as a country director of a non-profit organization.  While there, he served as director of a facility that treated eye diseases among villagers in Northern Afghanistan, and he and his wife started two businesses that empowered Afghan women.
Prior to his humanitarian career, he spent 7 years in the U.S. Navy as a Surface Warfare Officer. While in the Navy, he served two tours on ships homeported in Yokosuka, Japan, and became enthused with Japanese culture.  After his time in Japan, he worked as a Space Control Officer at North American Aerospace Defense Command in Colorado Springs, Colorado, where he calls home when living in the US.
Brian earned his Bachelor of Science in Mechanical Engineering from the U.S. Naval Academy and a Master of Arts from Denver Seminary.  He also earned distinction at the 2018 AUEB Conference for Sustainability for his research on integrating refugees into Greece's work force.   Brian lives in Athens with his wife and three kids and enjoys outdoor recreation and traveling around Greece.