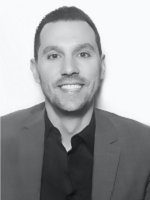 Dimitri is a Finance Director with over ten years of experience in finance and accounting. Since 2017, he has been a part of Flighthub, a leading travel technology company with over three million customers each year. As a Finance Director, he manages three key departments and oversees the company's financial operations. He also provides strategic updates to the company's shareholders to ensure that the company's financial strategies align with its overall business goals.
Prior to joining Flighthub, Dimitri held a Director role in Los Angeles where he worked on some of the largest live entertainment productions in the world, including the Golden Globes, Billboard Music Awards, and more. He also has experience in the film industry, having worked on blockbuster movies such as Pirates of the Caribbean and X-Men. Dimitri graduated from the International MBA program in 2021 and holds a Chartered Professional Accountant (CPA) title. He received his bachelor's degree in commerce from Concordia University in Montreal, Canada in 2012 and has held various management roles since.
When he is not managing finances, Dimitri enjoys playing ice hockey and exploring new cuisine with family and friends. He also loves exploring a new Greek island whenever possible.